2012.10.11
Top Shop Limited "Simply Delight" Final Design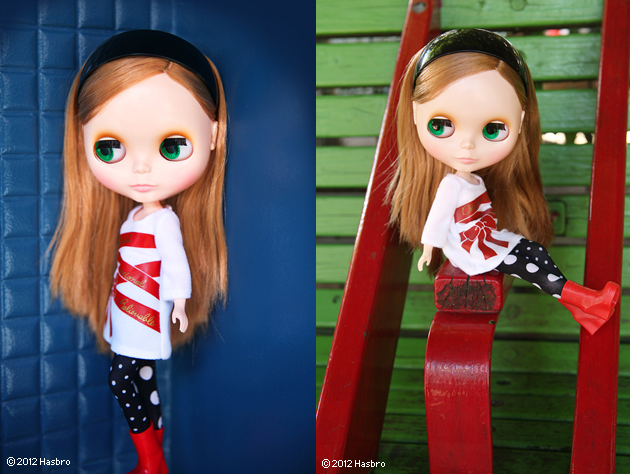 Simply Delight features fashionable red wedge boots and tights with acasual A-line tunic.  The tunic has a printed red ribbon with the message "Delightful, Sensational, Believable" on the ribbon graphic.
The white polka-dots on black are bigger on the right side than the left for a charming asymmetry.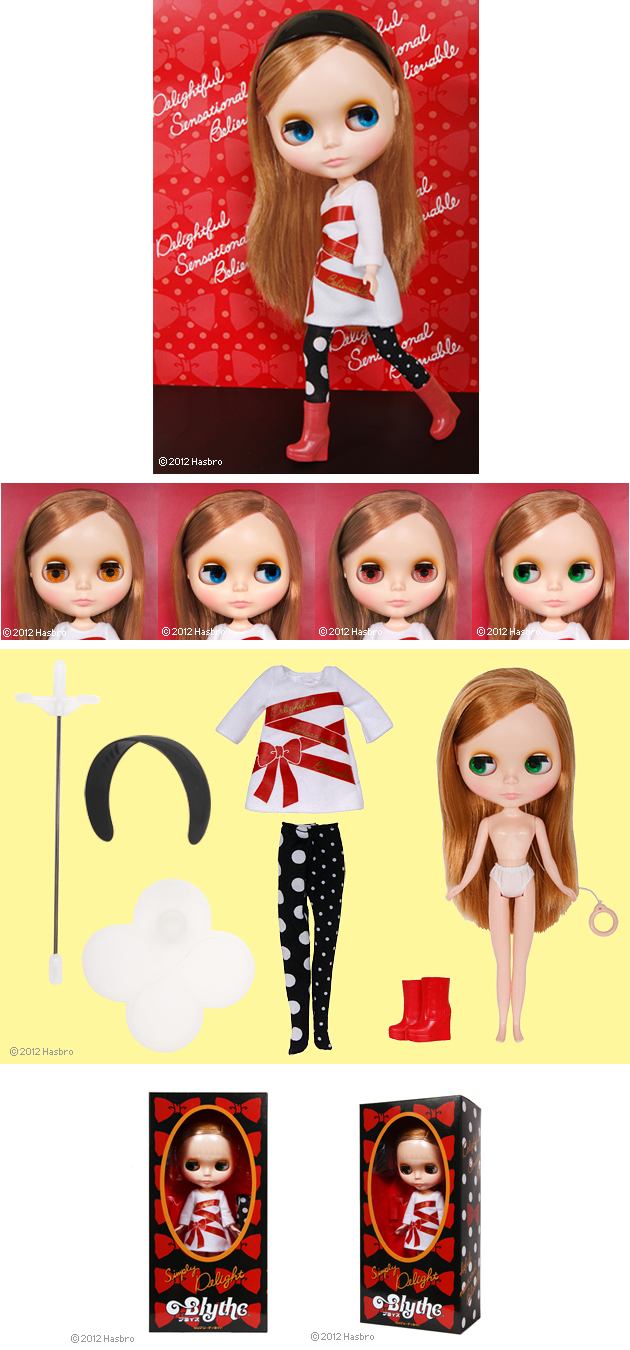 Face Type: Radiance
Skin Type: Fair (Natural Skin)
Make-up: Eye shadow- Brown, Lip-Salmon Pink , Blush- Pink Salmon
Eye Color: Orange (front), blue (right), pink (front), Green (left)
Hair Color: Brownish Pink
The set includes: One Piece, tights, headband, boots, underwear, and stand.
Release date: 11/9/2012 (Friday)
Price: 12390 yen
Release date:
November 11 at , Daikanyama Junie Moon, Shinjuku Marui one "LeLe Junie Moon ," Kichijoji Chara Park" Blythe Shop by Junie Moon" Will be sold in shops across the country.