2012.12.06
Introducing Neo Blythe "Lavender Hug"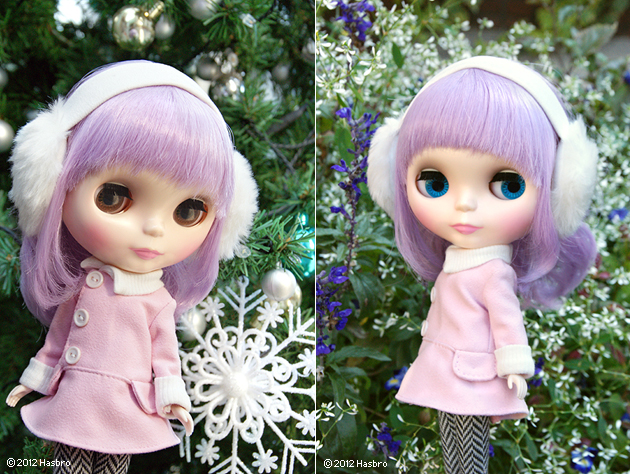 "Lavender Hug" has the gentle and sweet lavender hair color!
Her lovely look will make your friends want to hug her.

Her fashion is color-coordinated to match the glory of her hair color. She has a bay pink jacket with contrasting white collar and cuffs. The jacket has an asymmetrical opening with skirted bottom. She has faux fur white earmuffs and white boots. She's all dressed up to the visit a snowy city. Her bold black and white herringbone tights bring a fun fashion pop to her look.

She has lavender hair.
She has loose layers and rounded bangs. Her hair is set in a semi perm.
She has fair skin with the "Fairest" face mold.
She also has a special set of light brown eye chips facing front.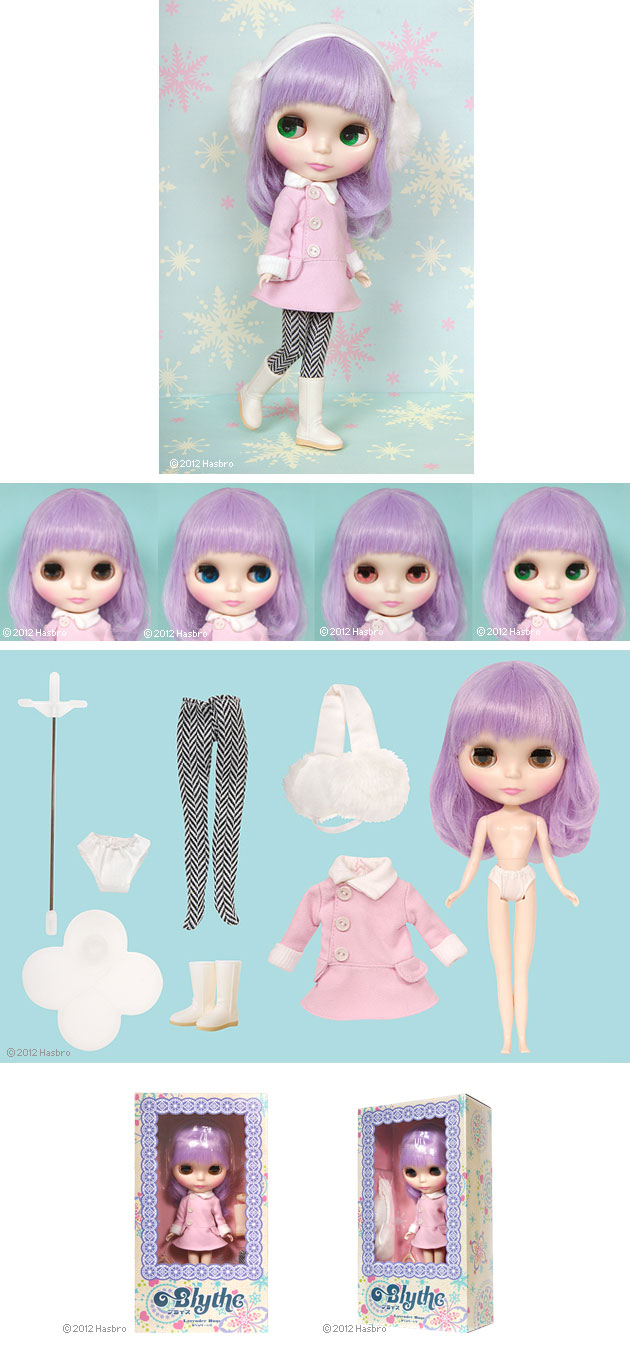 Face Type: Fairest
Skin Type: Snow
Make-up: Eye shadow- Dark Brown, Lip- Pink, Blush- Pink
Eye Color: Light brown (*Special color, front), blue (right), pink (front), green (left)
Hair Color: Lavender
The set includes: One piece jacket, tights, earmuffs, boots, underwear, and stand.

Release Date: December 28, 2012
Price: 14,490 JPY
https://www.juniemoonshop.com/