2013.03.19
Pink and cuddly Middie Blythe "Nellie Nibbles"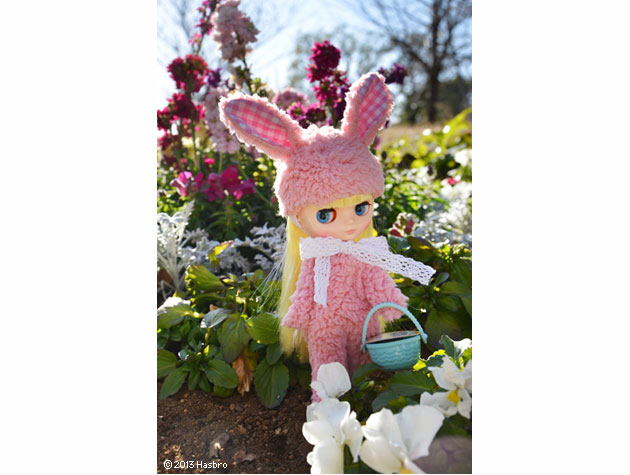 Snuggly and sweet, Middie Blythe wears a one piece animal suit with cute long bunny ears cap! Nellie Nibbles loves organic salad!

The animal suit and hat is made from a super fluffy material.
The inside of the bunny ears is accented with pink gingham.
The cap ties with a sweet lace, giving it a sweet and girly touch. 

Nellie Nibbles grows her own vegetables in the garden.
Her blue basket is perfect for gathering up all her fresh veggies.
There is a special printing on the packaging where you can cut out the fruits and veggies to put in your basket!

She has blonde, long straight hair with bangs.
She wears brown eyeshadow, pink lips and pink cheeks.
Her eyes are light blue. 
She's a lovely girl to wear all kinds of fashions!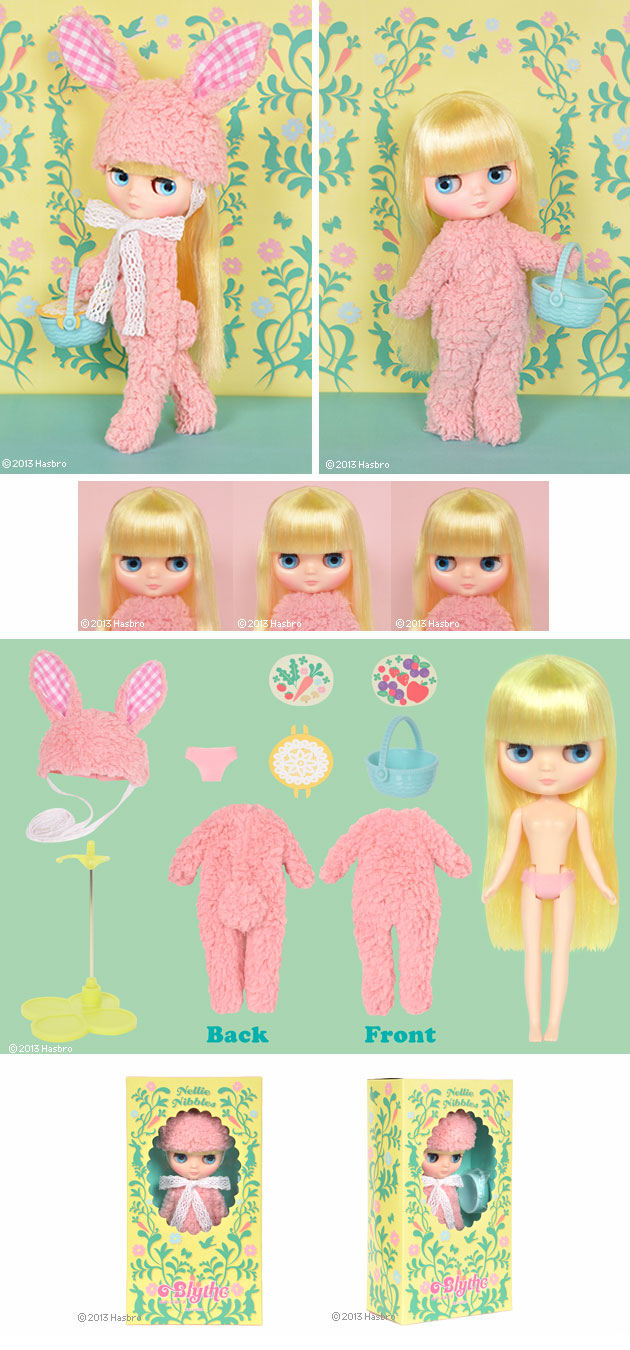 Skin Type: Fair
Make-up: eyeshadow brown, lip pink, blush pink
Eye Color: Light Blue
Hair Color: Blonde
The set includes: Doll, animal body suit, cap, shorts, basket and stand.

Release Date; April 12, 2013
Price: 10,290 JPY

Preorder will be available from April 5 from www.juniemoonshop.com