2013.05.30
Time to sing and dance with Neo Blythe Wendy Weekender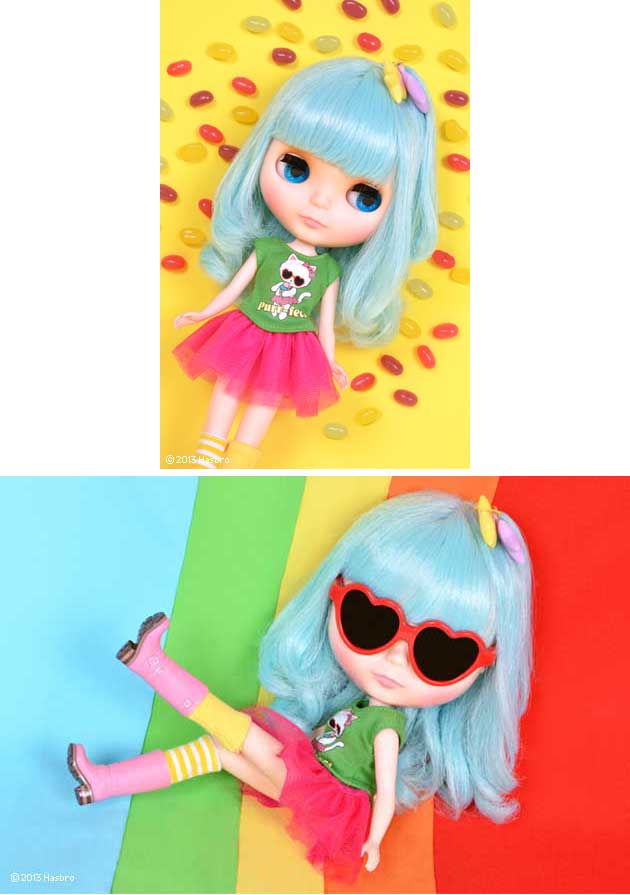 I love art and music so much I've turned myself into a work of art, Wendy
Weekender!
My mint green hair brings a pop full of vivid color to brighten the day!

Her unique character t-shirt features my favorite cat.
She has a tutu like skirt that's neon pink.
The cute cat character is printed all over the packaging.
Wendy and the cat have the same personality, don't you think?
Even down to the matching heart shaped glasses.
She also has two mismatched socks for a fun design detail.
She wears them with tall pink boots.
She comes with a two colored star hair tie, so you can enjoy making tons of new hairstyles with her.

Her mint green hair is her special charm point.
It's medium length, set in a loose curl with bangs.
She has special brown eye color with a frontward gaze.
She wears brown eyeshadow and pink lipstick and blush.
Her face color is fair in the Fairest face mold.
She comes with a florescent orange stand.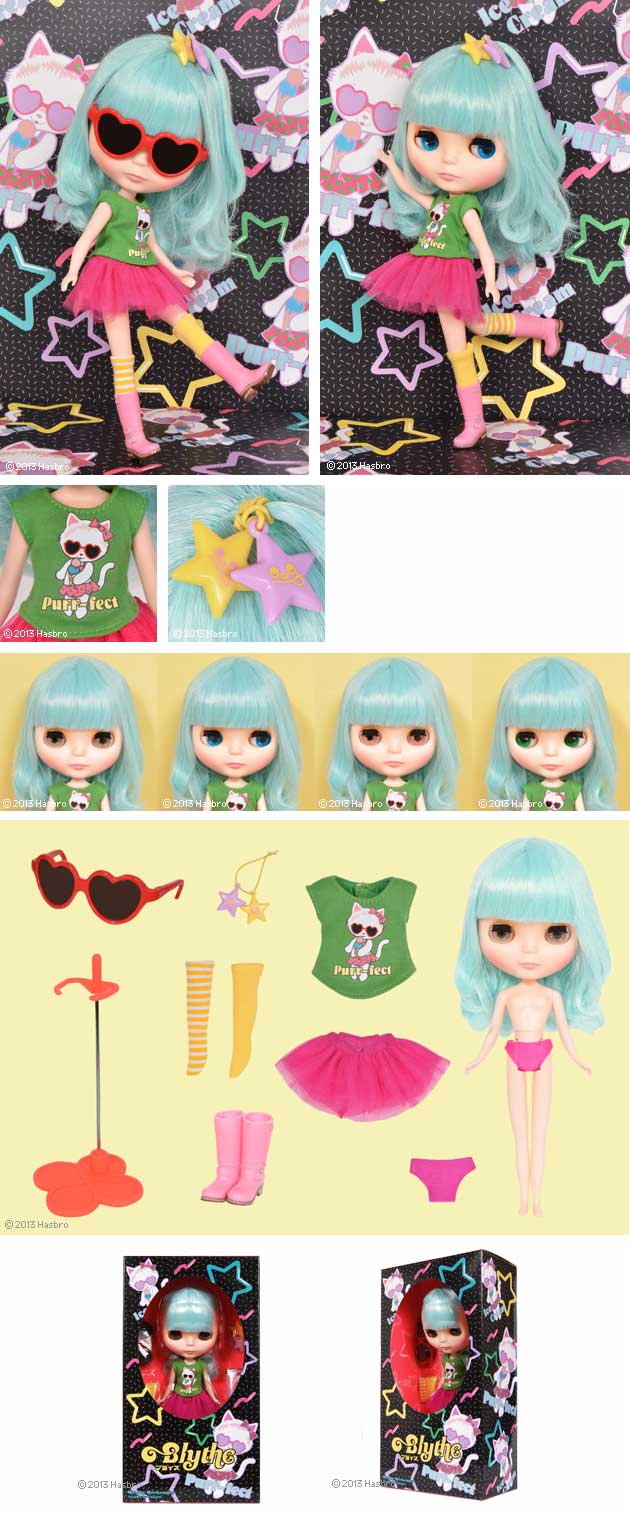 Face Type: Fairest
Skin Type: Fair
Makeup: Brown eyeshadow, pink lips and cheeks
Eye Color: Brown (special color), blue (right), pink (front), green (left)
Hair Color: Mint Green
Set includes: t-shirt, skirt, knee-high socks, boots, sunglasses, underpants
and stand.

Release Date: June 21
Price: 14,490 JPY

Junie Moon international online shopping will take preorders for this item from June 14th.