2013.11.21
Jazzy Leopard Fashion is here with Neo Blythe "Leopard Sass"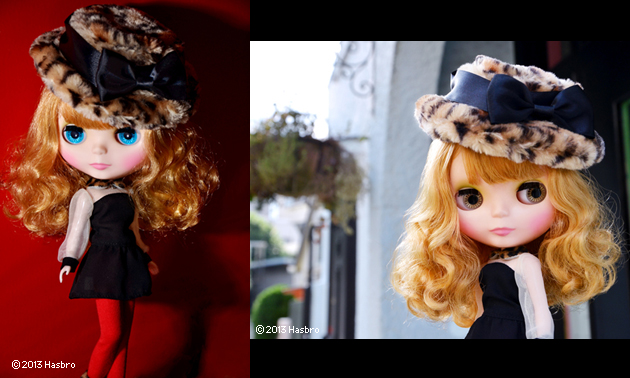 Tonight is the opening night for the popular pop star.
She's been blessed with the gift of performance and she's ready to perform for you!
She loves leopard pattern and the soft pile is snuggly and sweet. Her leopard style pops under the stage lights!

Leopard Sass' stage costumes are lovely monotone with leopard accents made to POP with her lovely leopard hat!
She has sheer sleeves with cute fur collar at the top and cuffs.
Her favorite leopard print hat has a slick satin ribbon around the top. She wear bright red tights to add a pop of color to her
look.
She wears black lace-up style booties.
The bottom of the booties are red with leopard accent around the ankle.

She has long, light brown permed hair.
She has fair skin in the fairest face type.
She has green eyeshadow with pink lips and cheeks.
She has a special front facing eye chip in light brown.
Her stand is red.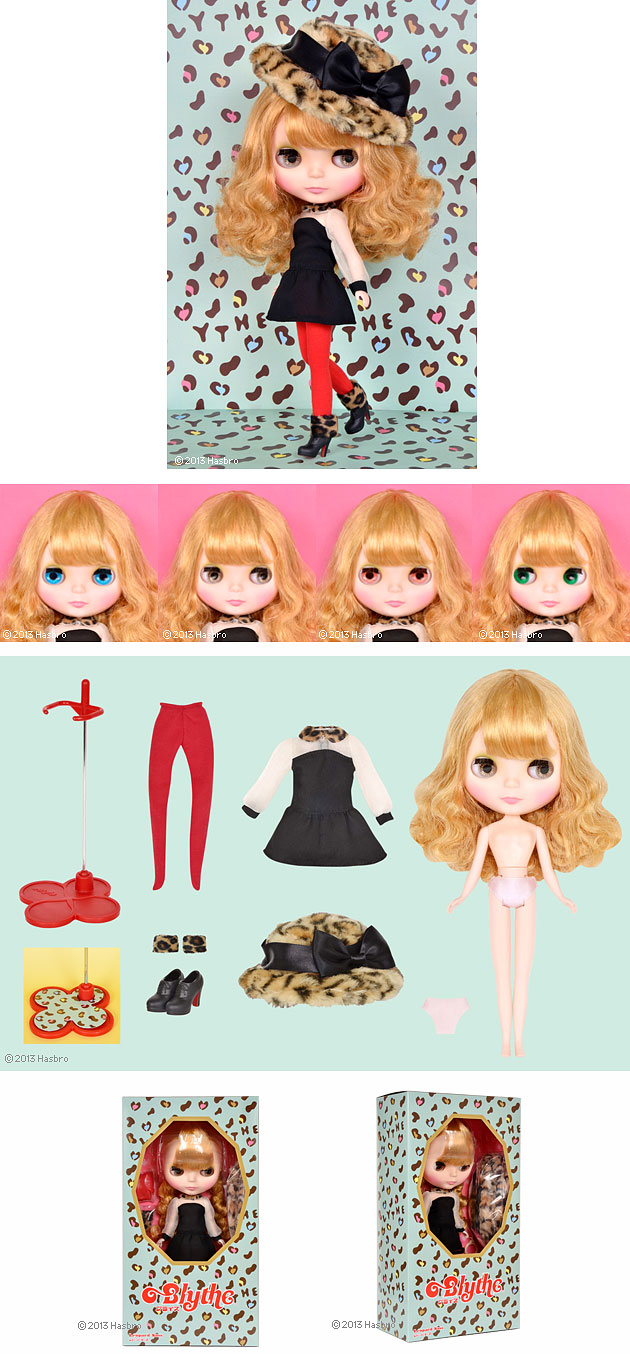 Face Type: Fairest
Skin Type: Fair
Make-up: Green Eyeshadow, Pink lip and cheek.
Eye Color: Pink, Light Brown (special), blue, green
Hair Color: Light Brown
Set Includes: Dress, tights, hat, booties, leopard bootie cover, underpants, stand.

Tentative Release Date: December 20
Price: 14.490 JPY

* Junie Moon international online shopping will begin to take preorder for this doll from December 13th.