2014.01.16
Middie Blythe "Lydia Green" is our secretive rabbit masked girl!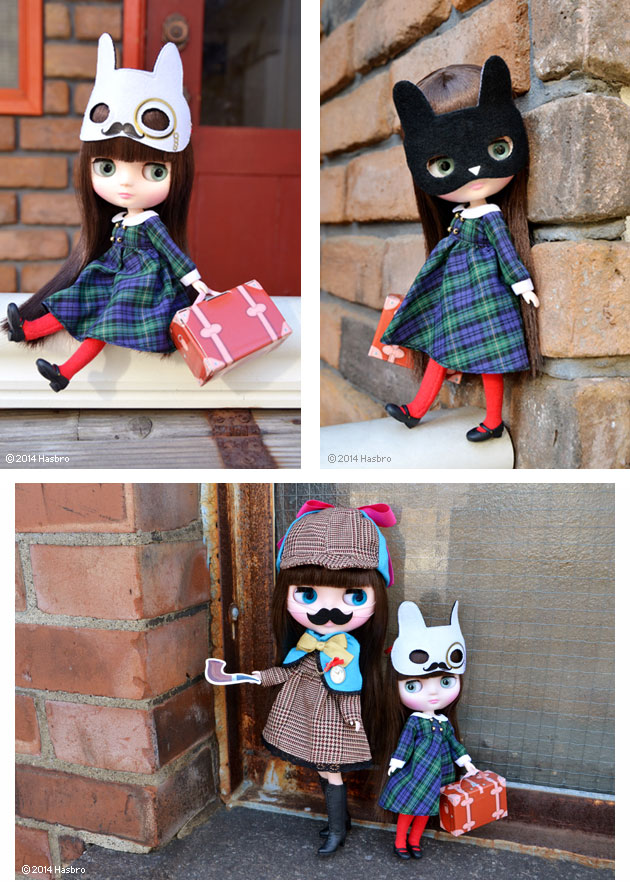 Lydia seems like an innocent and sweet girl, but she holds a secret!
Despite her innocent smile, she pulls on her rabbit mask to become a top bandit!
She steals peoples memories.
Even when followed by top detectives she slips through the cracks.

She wears a tartan check dress that looks like an innocent school uniform.
She wears bright red knee socks that pop with her sweet strap shoes.

Then she suddenly transforms with her sweet rabbit mask.
Her monocle print helps her read the minds of people to take all their secrets.
Her mask is reversible giving her two disguises one is a white rabbit and a black one!

She has long, straight hair with bangs that hits below the knee. It is dark brown and lovely.
She has fair skin with light green eyes.
She wears natural make-up of pink lips and cheeks with brown eyeshadow.
She has a dark blue stand.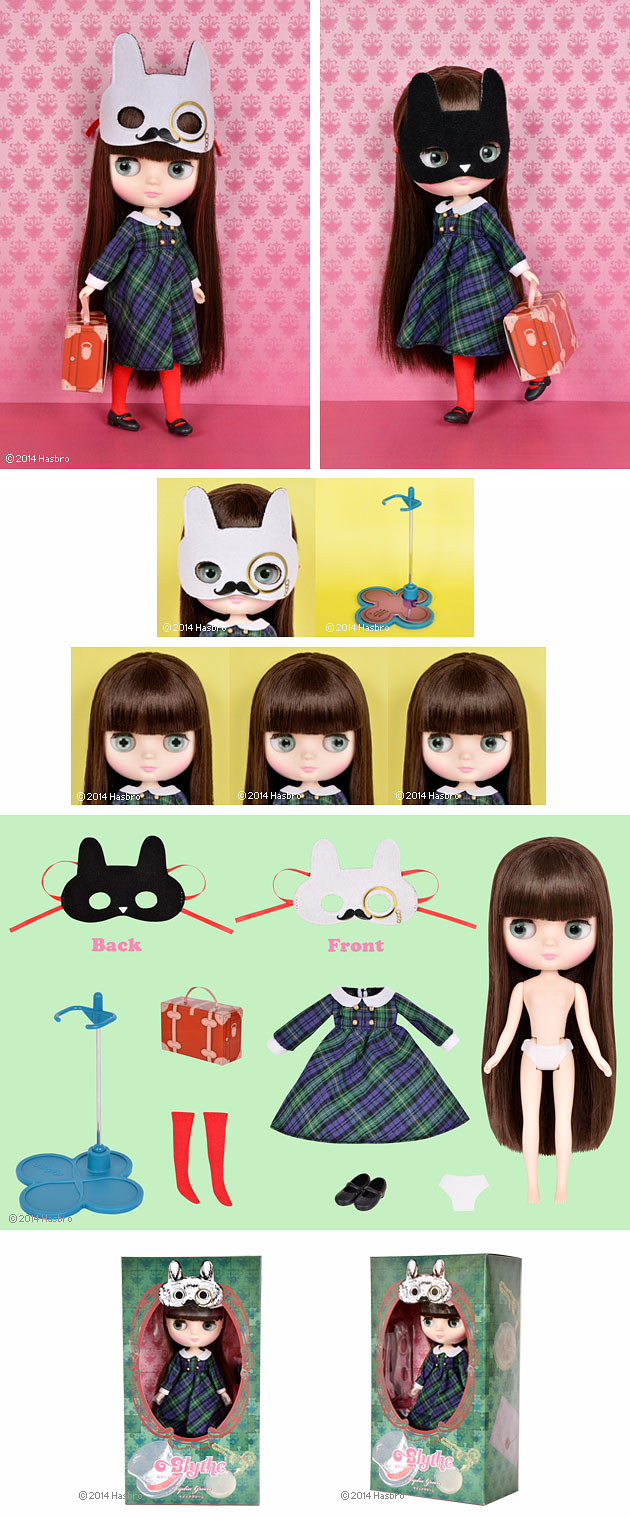 Skin Type: Fair
Make-up: Brown eyeshadow, pink lip and blush.
Eye Color: Light Green
Hair color: Dark brown
The set includes: Doll, dress, mask, socks, underwear, and stand/

Release Date: February 21, 2014
Price: 9,800+Tax JPY

Junie Moon international online shopping will take preorders for this doll from February 14.
Check for more information on www.juniemoonshop.com