2014.02.06
Neo Blythe "Charlotte de Fleurs" brings ephemeral feelings with flowers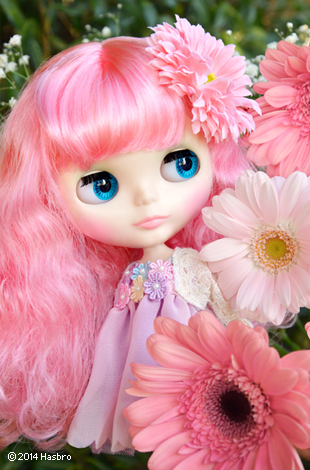 Flowers are not just a thing of beauty , but they carry messages of love, appreciation, gratitude and your deep feelings.
Charlotte understands your feelings and will help choose the perfect ones for you. 
 
She has a striking appearance with her fluffy cotton candy hair.
She has fluffy hair volume gives her a great silhouette. You can style her hair to be big and fluffy easily!
 
Her pastel dress has a transparent overlay.
She wears a lovely lacy bolero and tulle socks. She has clusters of flowers at the bodice of her dress and the hem of the dress is rounded like little flower petals.
 
She wears light green eyeshadow and soft pink lips and cheeks.
She has a special blue front facing eye color.
Her face type is Radiance + in fair skin.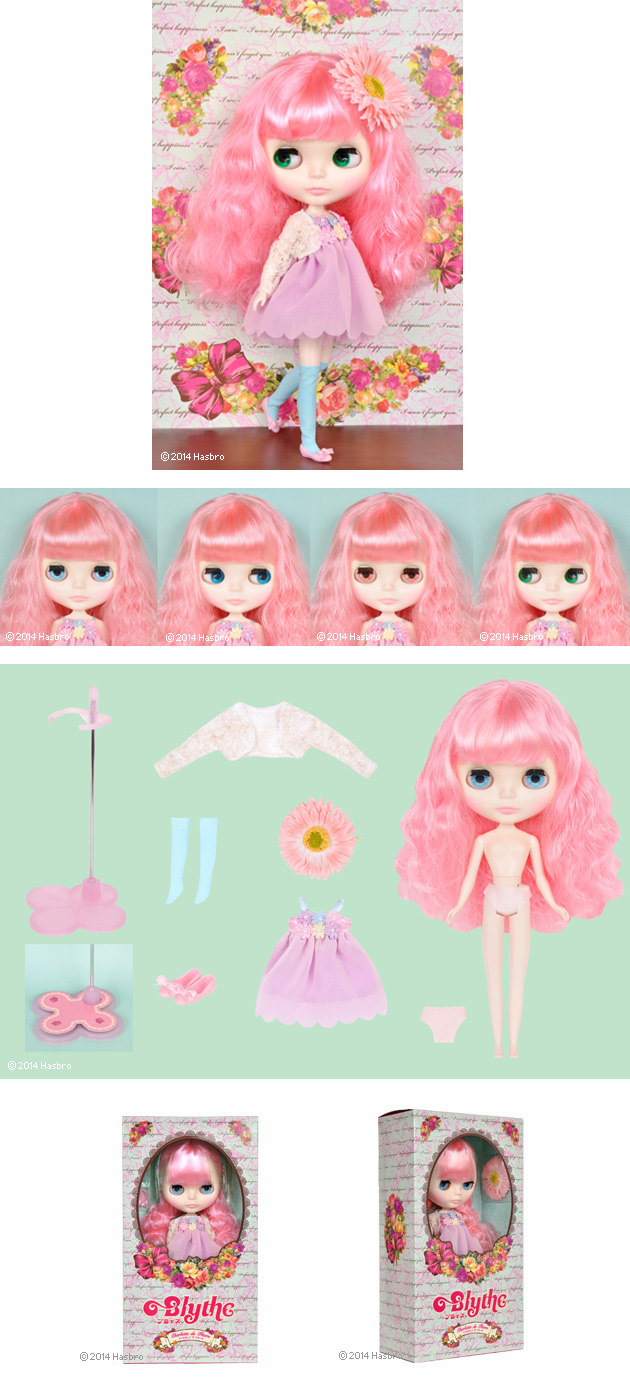 Face Type: Radiance +
Skin Type: Snow
Make-up: Green eyeshadow, pink lip, pink blush
Eye Color: Light Blue (*special front facing), blue, pink, and green
Hair Color: Pink
The set includes: Doll, dress, bolero, socks, hair accessories, shoes, underwear, and stand.
 
Release Date: March 14, 2014
Price: 13,800 JPY
 
Junie Moon international online shopping will take reorders from March 7.
Please check our site: www.juniemoonshop.com  for more information!