2014.05.20
CWC Exclusive 13th Anniversary Middie Blythe "Contessa Margherita" is ready to meet her public!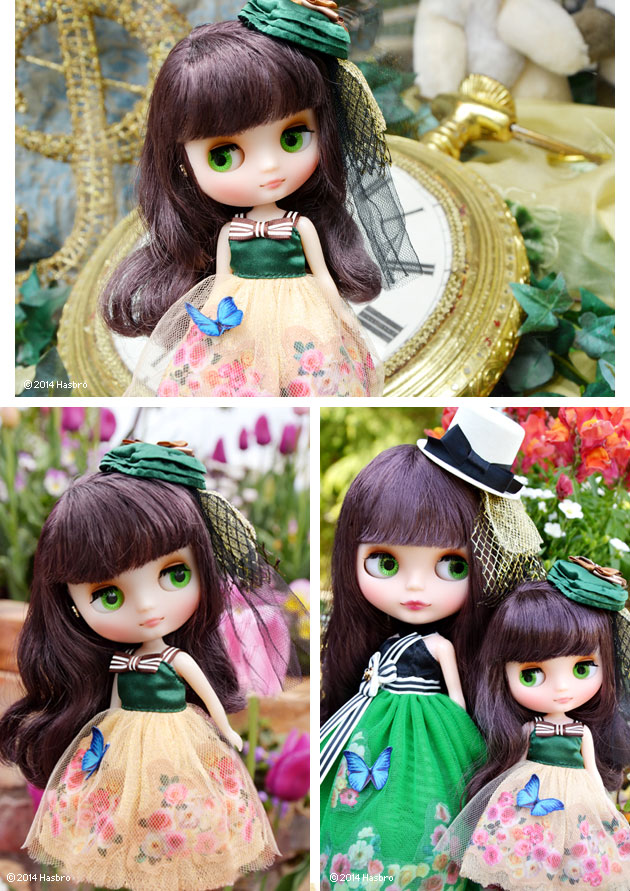 This breathtaking village makes grows luscious grapes to make the finest wine.
A special girl named "Contessa Margherita" knows the secret to make succulent wine.
After she planted some glorious rose bushes on the vineyard she found it changed the taste of the grapes to have a lovely bouquet.
This moment made true magic in the garden.

Margherita is long time friends with Regina Erwen.
She sincerely respects her dear friend as a sister.
She even dresses like her, with regal formalness. Her color theme matches as green, gold, brown and white.
The green satin bodice is set off with the gold lame balloon skirt.
The full skirt is embellished with roses and blue butterfly applique.
She wears cute pumps with diagonal striped socks.

The 13th Anniversary Middie Blythe has many new specifications that make her truly unique.
Her most charming feature is her makeup and skin!
She has special translucent, matte skin.
She also has special lip lines by her mouth with a soft pink edge to give her a realistic look!
She has special eyelashes and light green eyes.

She also has the new plum color hair which is a mixture of purple and brown.
The subtle nuances like a glistening grape.
She has long hair with bangs set in the loose perm.

Her stand is green.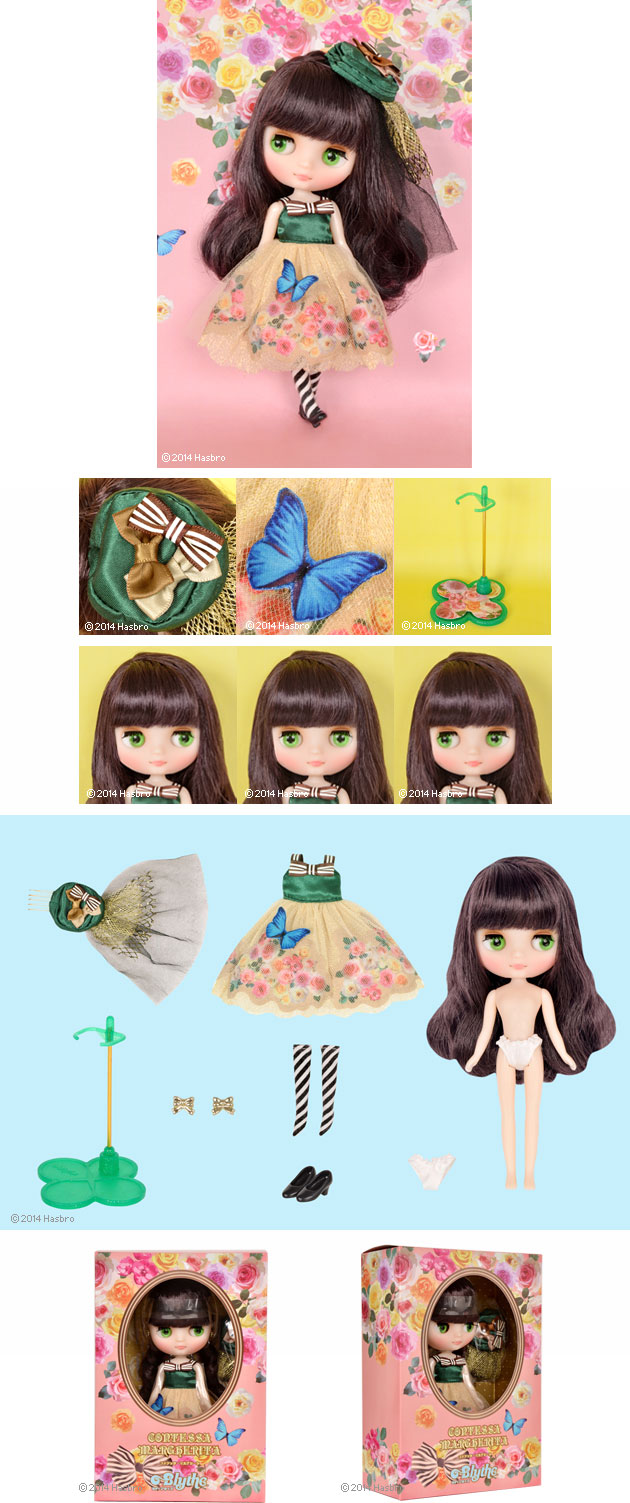 Face Color: Translucent matte skin in "natural" color
Makeup: Eyeshadow- light nude, Lip- Rose Pink, Blush- Pink
Eye color: Light Green
Eyelashes: Special dark black
Hair Color: Dark, plum brown

Earrings: Gold color bows
The set includes: Doll, dress, hat, socks, shoes, underpants, and stand.

Release Date: June 20, 2014
Price: 12,300 JPY

** Junie Moon International Online Shopping will take pre-orders for this item from June 6th.
Please check our blog for more details.