2015.09.17
Odani Miyuki X Blythe's second collaboration, a Middie Blythe version of Margo Unique Girl is coming. Here are the illustrations for Middie Blythe "Melanie Ubique Girl"!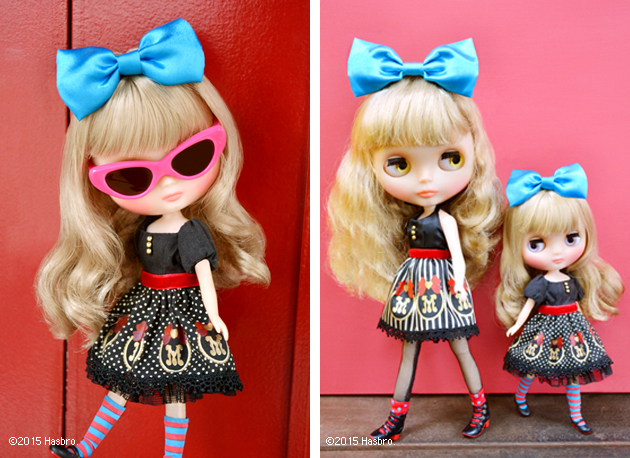 Cute looks and a quirky character defined Margo Unique Girl, who debuted in 2012 and continues to be a popular Neo Blythe after it was sold out.
Taking the character of Margo and transposing it as a Middie, "Melanie Ubique Girl" is coming this fall!
Small but reliable, Melanie can't wait to be your friend!

Melanie is constantly the center of everyone's attention and affection, but because of that, she's also really busy.
She's running around across town all the time, but if you talk to her she'll always hang out.
She'll take you to shows, shopping, or even just a peaceful walk.
That's because Melanie always loves to spend time with her friends.

Her black dress, the large ribbon on the top of her head, and unique glasses make a big impact!
The color coordination for her outfit is black, red, blue, and pink.
She takes a lot of cues from Margo, but the details are all her.
The black dress is adorned with ribbon and heart motifs at the top, with a M embroidered on the emblem, and her skirt is speckled with cute dots.
She also wears bordered high socks and strap shoes, holding nothing back when it comes to fashion.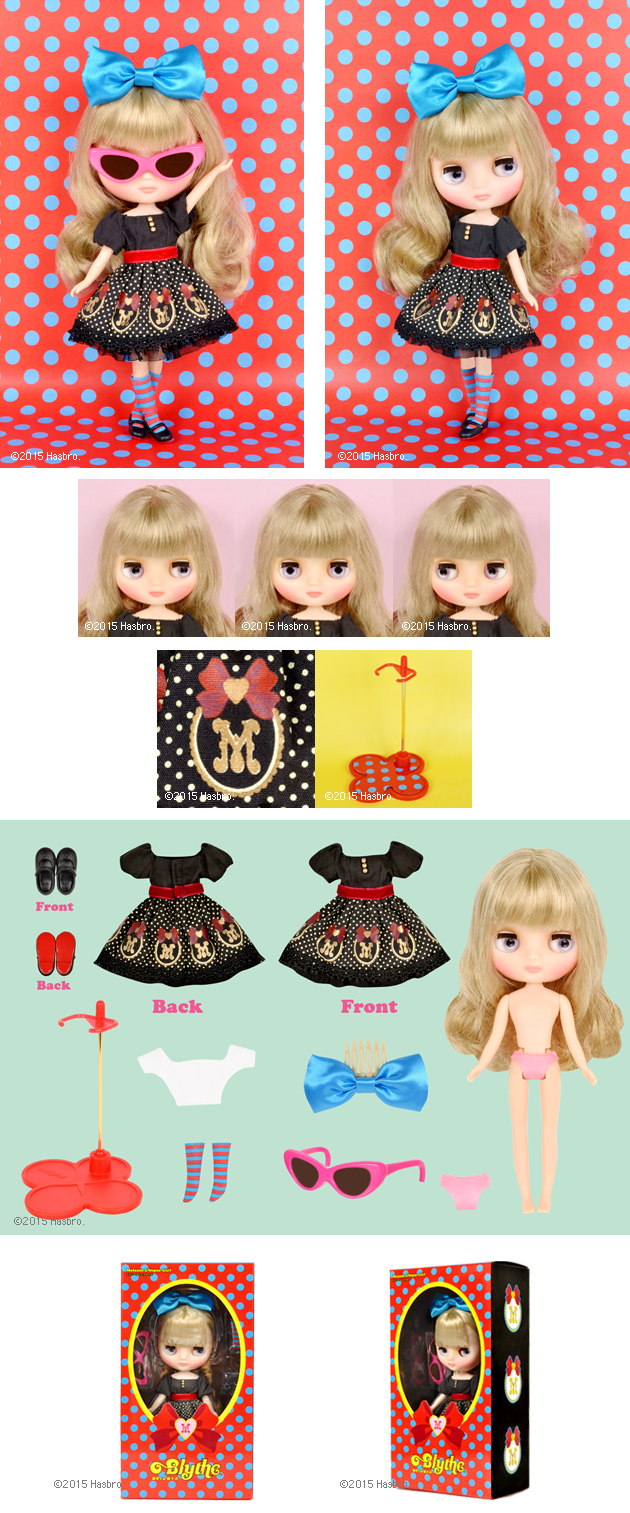 Her hair is long and slightly permed with cut bangs, and her hair color is a ash colored light brown.
Her face is regular with translucent skin, and her eye color is purple.
Her eye shadow is brown, cheeks pink, and her lips a salmon pink.

Release Date: October 23, 2015
Price: ¥13,400