2015.12.15
DIY Blythe Paper Crafts!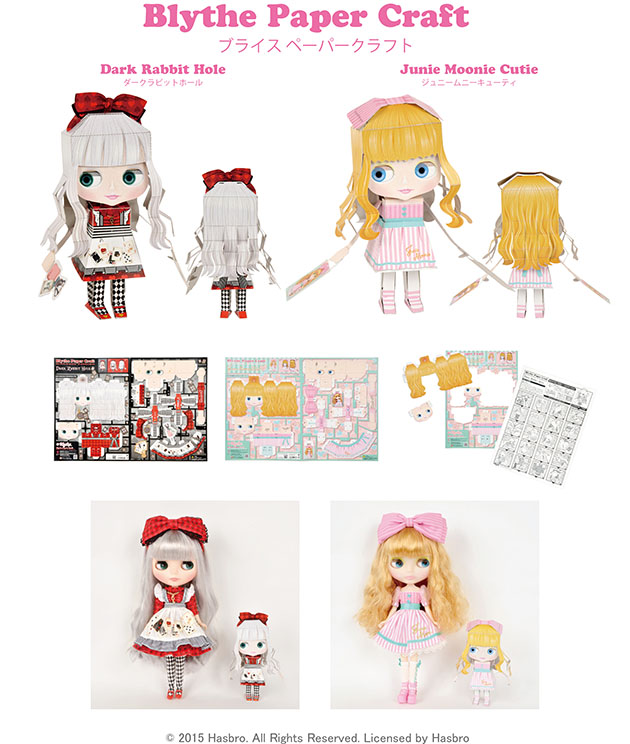 Cute and fun, these paper dolls make great decorations.
Simply pop out the parts and assemble them to create a unique and adorable Blythe! It's a blast to make, and a great way to dress up your house.
The two types are Junie Moonie Cutie and Dark Rabbit Hole.
Junie Moonie Cutie comes with a shopping bag, and Dark Rabbit Hole can hold on to playing cards!
It comes with an illustrated instruction manual which makes it a breeze to assemble.
Have fun with your friends, and adorn your house with them afterwards!
Blythe Paper Craft
2 Types / Junie Moonie Cute / Dark Rabbit Hole
Size: Finished Doll - H140xW90xD40, Kit - A4 (H297xW210mm)
Sale date: Dec. 16, 2015 (wed), at Junie Moon event locations.
*all CWC affiliated stores andCWC Online Shop, all other dealerships will receive them shortly after.
Retail Price: ¥920