2016.01.13
Get cozy and stylish this winter with the Heartful Coat, Junie Moon Dolly Wear's newest release!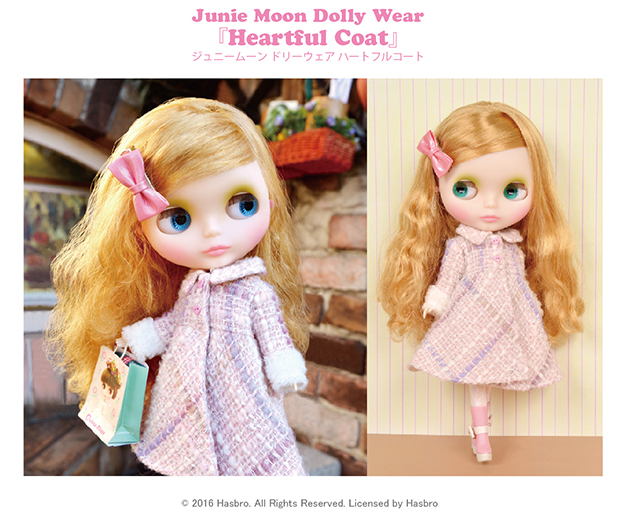 Every year, it's in everyone's nature human or doll, to want a new coat.
A beautiful outer is great motivation to brave the winter cold.
This coat uses wool and bore dyed pink, with pink heart buttons, making it look very warm and suggly. 
These are sold individually, so please have fun mixing and matching with other pieces!
Dolly Wear keeps every detail in mind, such as the lining! This allows the coat to be worn over a long time, as well as making it look great.
Even if it can't be seen from the outside, Junie Moon makes sure to keep everything high quality!

Junie Moon Dolly Wear Heartful Coat
22cm doll size (Neo Blythe)
Package Materials/ card paper, PP bag
Coat *does not include Blythe doll, hair accessories, or any misc. items
In stores Jan. 19th, 2016 (Tue), exclusively to CWC affiliated stores.

We will begin supplying Blythe shops at a later date.
Price: ¥4,600