2016.02.25
Blythe 15th Anniversary! Here's a message from Junko Wong to all of you Blythe Fans out there!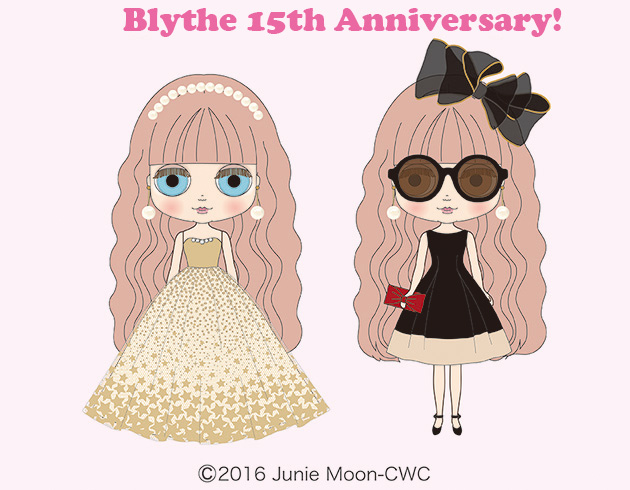 2016 will mark the 15th anniversary for Blythe.
Junko Wong, the creative producer and care taker of Blythe has a message for the patrons who have been with us for all this time.
Blythe is 15 years old this year.
It seems as though time has just flown by, leaving me with 15 years worth of memories.
As the times have changed so has Blythe, as the family grew from Neo to Petit to Middie.
But there's one thing that hasn't changed, and that's the connections we make through Blythe.
The friendships and camaraderie that developed around her has lead us to travel to places and meet people who we would regularly never have encountered.
Blythe was reborn in a time where the internet was beginning to fully bloom, when the world was becoming closer to each other.
I think I'm not the only one whose life became more fun by connecting to fans around the world, spreading your connections and sharing your love.

This 15th anniversary is a very big milestone for all of us in the Blythe community.
The next milestone would be the 20th anniversary in another five years, after the Tokyo Olympics. Today, let's celebrate and have fun for the 15 years we had with each other!

Blythe Creative Producer
Junko Wong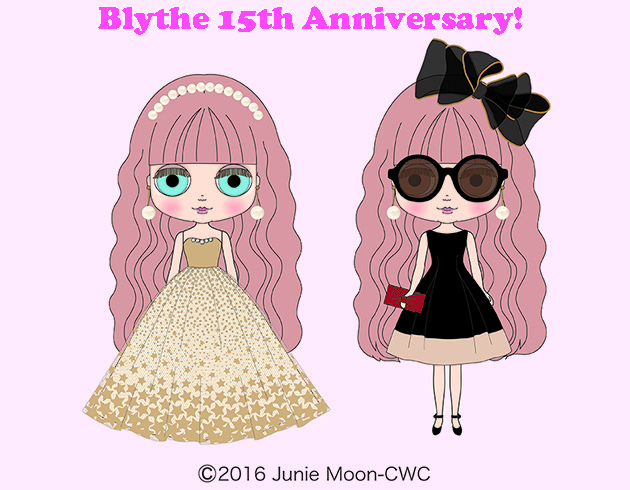 ★★★★★★★★★★★★★★★★★★★★★★
The 15th Anniversary Blythe will be released in Summer 2016!

CWC Exclusive 15th Anniversary Neo Blythe Allegra Champagne.
To celebrate the fifteen years of my career I have ordered 100 cases of champagne to be delivered to my gala.
I will pop open the bubbly wine and make a toast to all my friends and family that have supported me all these years.
This is a milestone for me.  I celebrate it with all of you!
Release date:Summer 2016