2016.11.02
New Designs for Blythe Masking Tape!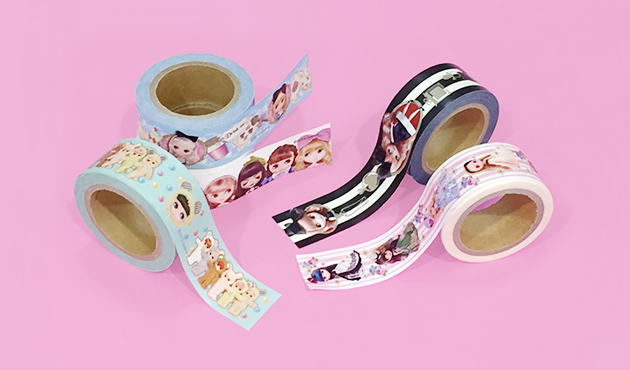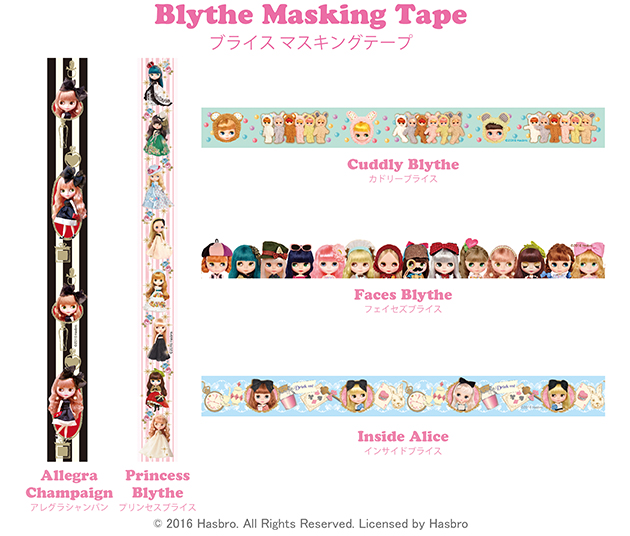 Whether its for taping things together or to decorate, these masking tapes are perfect for everyday use. Collect these adorable new designs!
Five new 20mm sized Blythe Masking Tapes will be available this November.
The new designs will be featuring 2016 Anniversary Blythe Allegra Champagne, a look at Blythe royalty in Princess Blythe, the fluffy and adorable kigurumis in Cuddly Blythe, the ensemble cast of popular Blythes in Faces Blythe, and three versions of the coquettish wanderer in Inside Alice.
All of them are perfect for decorating or giving the finishing touch to a DIY project!
Blythe Masking Tape
5 types: Allegra Champagne, Princess Blythe, Cuddly Blythe, Faces Blythe, Inside Alice
Size: 20mm x 7m rolls
Made in Japan
Available: November 22nd, 2016 (Sat)
*Releasing first at all CWC affiliated stores and Junie Moon events.
Price: ¥430