2016.10.25
A perfect outfit for Christmas! Junie Moon Dolly Wear " Candy Cane Elf " is here!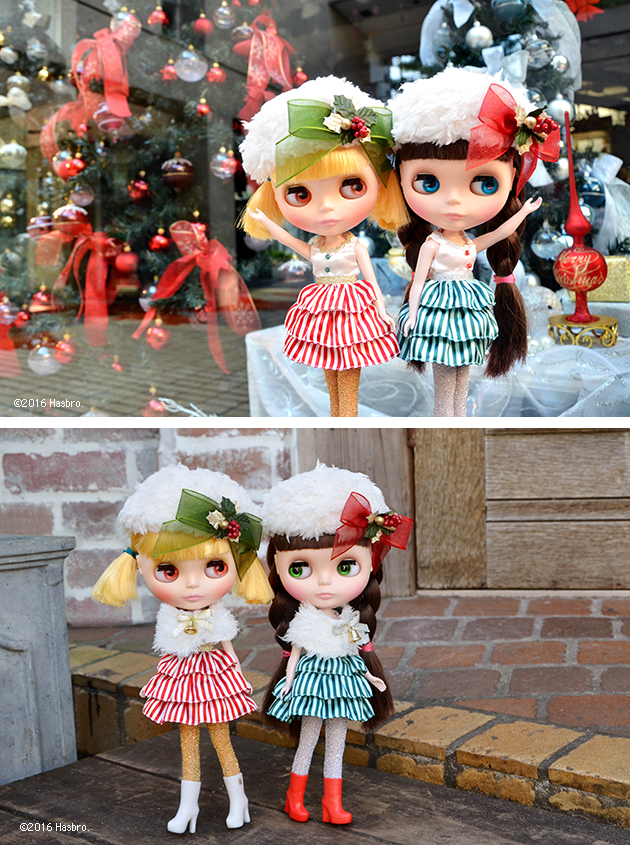 So many events in the winter! Once Halloween is over Christmas is around the bend!
Why not bring in the holiday cheer with Junie Moon Dolly Wear's christmas offering!
A candy cane dress and fur beret!
The three tiered skirt is wonderfully volumetric, and their candy cane glossiness is sure to bring the christmas spirit! Let this Candy Cane Elf bring you all of the seasons mirth!
Junie Moon Dolly Wear " Candy Cane Elf "
Two types: Red, Green
22cm doll size (Neo)
Set includes: dress, fur beret, fur shawl, tights
Packaged in PP baggies
*does not include doll, doll shoes
Price: ¥6,980 + tax
Available: November 12th (Sat) at all CWC affiliated stores. *Blythe goods stores will receive them at a later date.