2016.10.25
From Junie Moon Dolly Wear and our ever popular winter coat line, "Softness Unicorn " is here!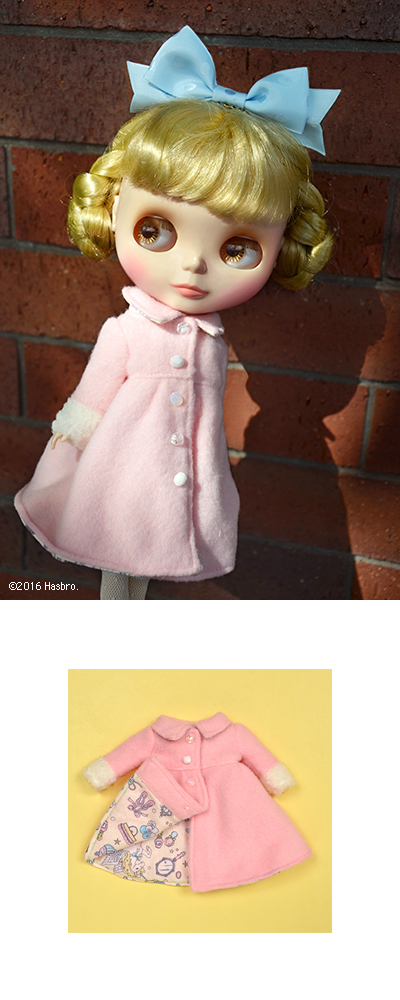 The main element of the coat is the glittering buttons and unicorn lining.
It's pink, soft fabric and wonderfully fashionable underside makes this coat a must need item for this winter!
Make sure to take photos with the lining visible!
Colored a simple light pink, this item is easily paired with many other accessories and tights!
Junie Moon Dolly Wear
"Softness Coat Unicorn "
1 Type: Pink
22cm Doll size (Neo)
Set includes: Coat
Packaged in PP baggies
*Does not include doll, hair accessories, tights, or shoes
Price: ¥4000 + tax
Available: November 1st (Tue) at all CWC affiliated stores.
*Blythe goods stores will receive them at a later date.