2017.02.14
Let's Party Together! Middie Blythe Bubbly Bliss Final Specs!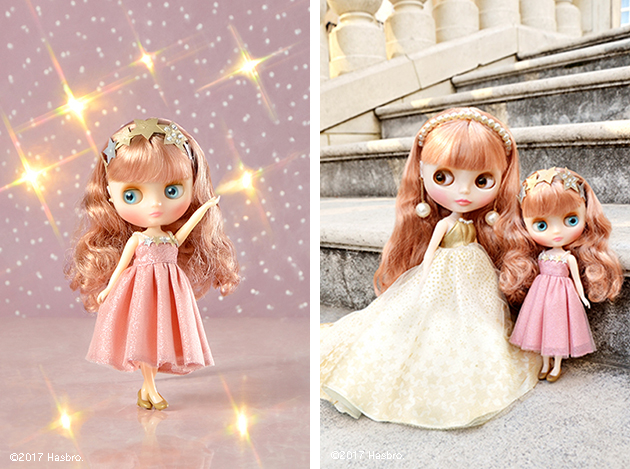 Tonight is my sister's very important formal!
Pink champagne is my favorite, the sweetness and the beautiful sparkling bubbles are so wonderful!
My absolute favorites are Allegra and Stella, my sister and friend. Gather around everyone, let's cheers!

Bubbly Bliss wears a bright and sparkly pink lamé and tulle party dress.
On her chest is a gold and silver fake leather star, and on her shoulder are aurora color beads.
Her head dress also has the silver fake leather motif along with a row of glittering rhinestone, creating a very beautiful and elegant look.
Her stud ear rings and pumps are also gold.

Her face color is translucent cream, and her pink brown hair is permed long with her bangs cut short.
The eyelashes are default, and the eyes are light blue.

*Features are subject to change.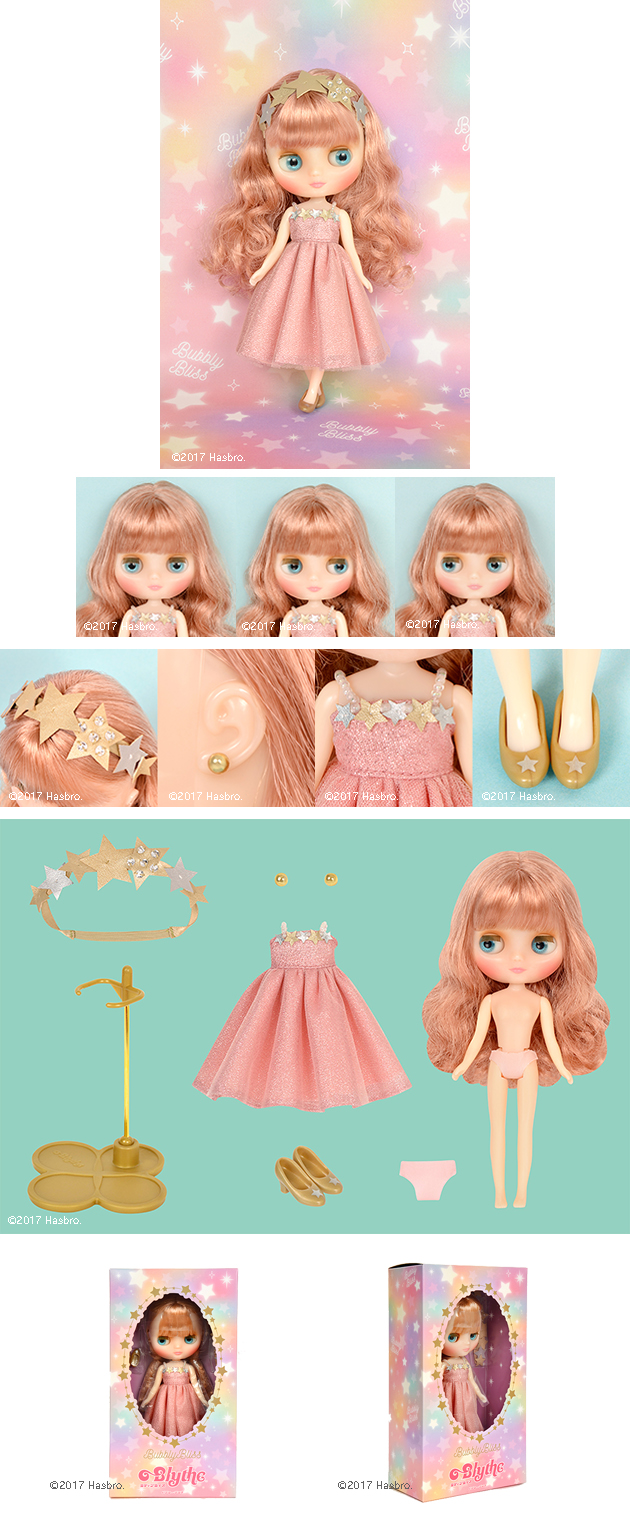 Facetype: Middie Blythe
Skin type: Translucent Cream
Make up: Eyeshadow - Brown, Lips - Pink, Cheeks - Pink
Eye color: Light Blue
Hair color: Pink Brown
Manicure: n/a
Ear rings: Gold studs
Eye lids: Default Brown
Set includes: Doll, dress, head accessory, ear rings, shoes, shorts, stand

Release Date: March 10th, 2017 (Fri)
Price: ¥13,400