2017.04.18
New! Image illustration of Neo Blythe "Gracie Chantilly" has arrived"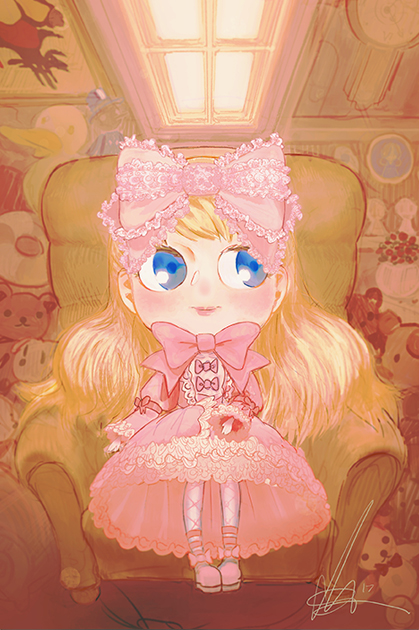 Gracie relaxes in her grandmother's attic, sorting through memories evoked by stuffed toys, old watches, and things that have not been used in many years.
Gracie found this old but wonderful lace and used this material to make her new favorite dress.
Illustration by CWC artist, Isaac Wong. Click below to see more of his works.
http://www.cwctokyo.com/artists/isaac-wong/
Release Date: May 19th, 2017
Price: ¥17,900
*Details are subject to change.
Please click to find Gracies final specifications.
http://www.blythedoll.com/news/20170407_nbl_graceychantilly/