2017.07.03
New Jeffrey Fulvimari 2018 Schedule Book.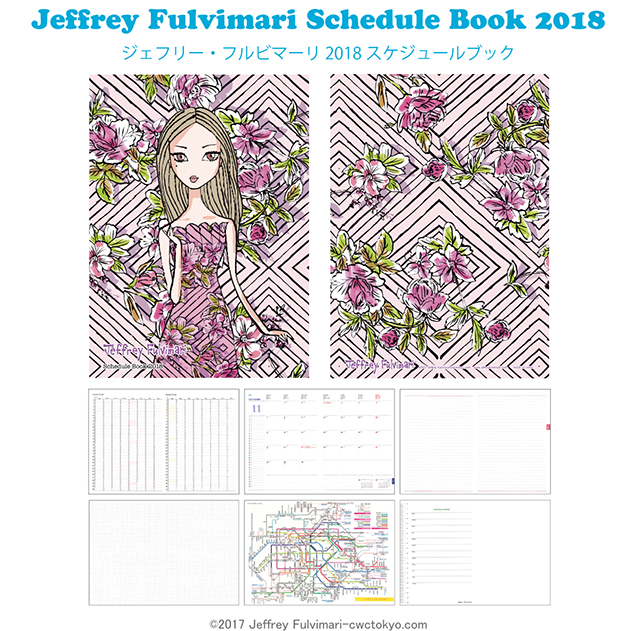 In preparation for the new year we all need new schedule books.
We start using the schedule books from Autumn to schedule out for the following months, and when the new year comes we are comfortable in our new organized life!
The new Jeffrey schedule books start in September 2017 so there is plenty of time to plan a smooth transition into the new year.
The size is A5 which gives you a bit more space to write comfortably.
The cover illustration is the beautiful "Dreamers Girl". The transparent cover has a card pocket and pen holder.
The middle page is a block composition for a month to month calendar, mini calendar, memo, address, train map, and personal notes sections.
Jeffrey Fulvimari 2018 Schedule Book
1 Design/ Dreamers Girl
Size: 21.2 cm x 15.2 cm (A5 size)
Number of Pages: 112 pages
Period: September 2017- December 2018
Cover sheet soft cover (with transparent cover of card pocket and penholder), block monthly calendar, mini annual plan, monthly schedule, memo, address book, train map, and personal notes section.
Release Date: July 15, 2017
Price: 1,500 JPY