2017.07.03
New Jeffrey Fulvimari 2018 Calendars are coming!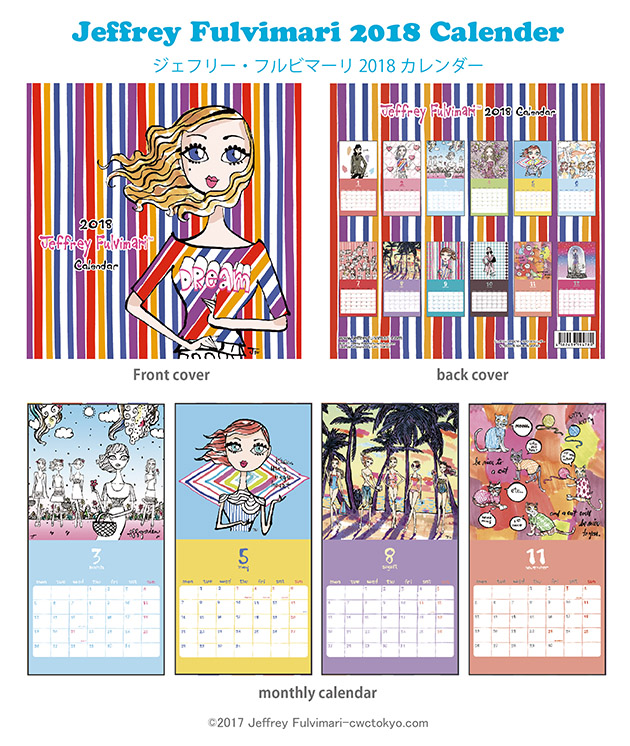 Jeffrey's new calendars are packed with so many gorgeous illustrations it's like using a colorful art book every day!
The new calendar is sure to bring some fashion and fun to each day.
Bringing Jeffrey's positive messages and artwork into your day is surely good luck for the whole year!
The monthly illustration is 21 cm.
2018 Jeffrey Fulvimari Calendar
Size: 21 cm x 21 cm
Binding" Saddle stich staple
Full page full color, cover +12 months + profile page
Made in Japan
Release Date: July 15, 2017
* CWC retail stores will have this early release date.
Price: 1,500 JPY