2017.07.07
CWC Exclusive 16th anniversary Anniversary Neo Blythe "Garden of Joy" preliminary photo is here!
Anniversary doll "Garden of Joy" preliminary photo ★
A new heroine will appear in September 2017.
Please look forward to the "Garden of Joy"! ♪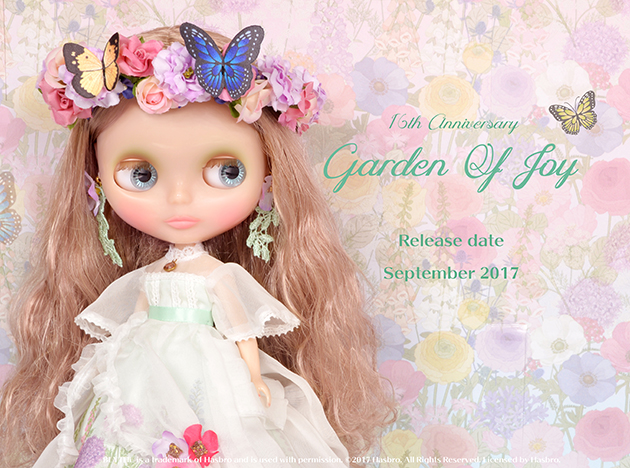 Face Type: Radiance Renew (A new mold based on the previous Radiance model)
Face Color: Cream (translucent)
Make Up:Eyeshadow: Brown × Green, Rip: Pink (Plumped shape) / Cheek: Pink
Eye Color: Light green (front), light blue (right), light purple (front), light brown (left) * All special color
eyelid:Light brown (molded color)
Eye Lashes: light brown (Special specification)
Hair Color: Purplish brown×Blond Mix color
Ear Rings: flower,ribbon
Manicure:pink
Set Includes: Doll, dress, underskirt, head accessories (tiara, corolla), ear rings(flower,ribbon), shorts, shoes, stand (12cm tall)
Release Date: September 2017
Price: 27,700 JPY
*The final product may vary from the current iteration.