2017.12.11
Our Chinese inspired Neo Blythe "Pretty Peony" Illustrations are announced!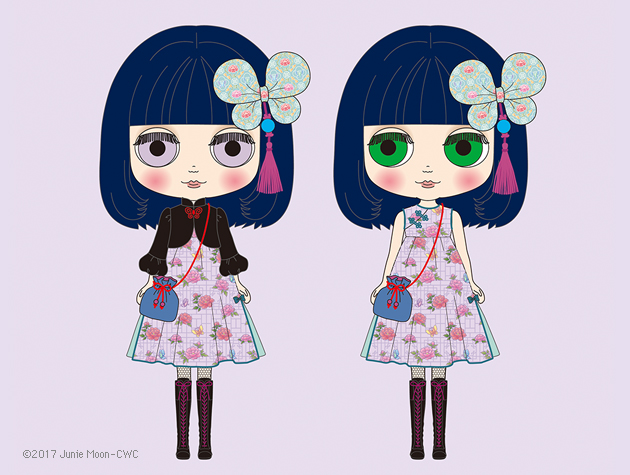 Peony is a very well respected woman.
She is beautiful both on the inside and the outside.
Even with all her talents she continues to be humble and sweet.
Peony loves to wear traditional Chinese fashion.
The standing collar with knot style embroidery is sweet and cool.
The flower and butterfly embroidery are coordinating with the bolero and gorgeous pink dress.
Her hair and fashion accessories are in the theme of a sweet butterfly.
She wears long boots with knee high socks, which gives her a chic and modern feeling.
Face Type: Radiance +
Face Color: Fair
Hair: Ink Blue Bob
Makeup: Eyeshadow- brown, Cheek and Lip- salmon pink
She has special purple eye chips in a forward gaze.
* Please note this is a design illustration. Final product may differ from this image.
Release Date: February 2018
Price: 16,900 JPY