2018.06.04
Blythe A5 Note Announcement.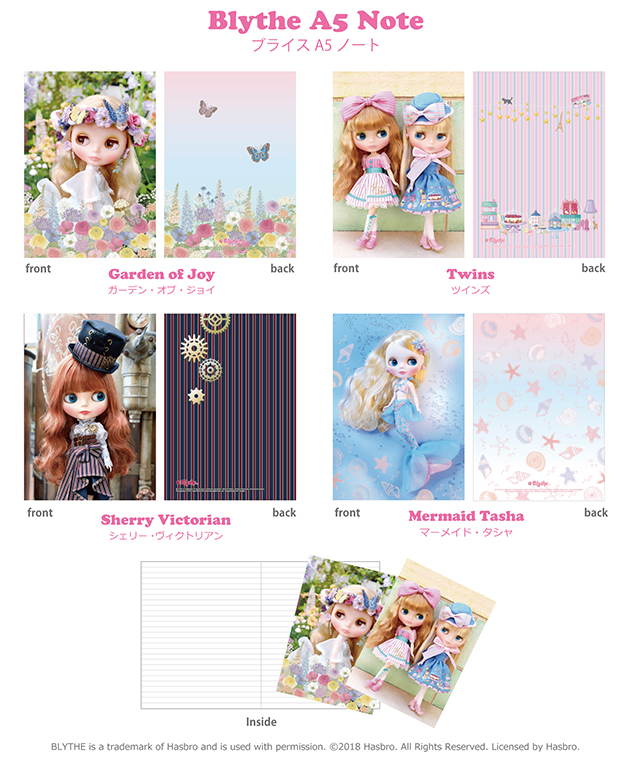 Simple and easy to use, these slim notebooks are perfect for study, work, or research!

Designs include "Garden of Joy" with the 16th Anniversary Blythe gracing the cover, Junie Moon's two image girls modeling in "Twins", "Sherry Victorian" showing off her steampunk looks, and "Mermaid Tasha" with a graceful sea maiden floating in the depths.

Blythe A5 Notebook
4Types: Garden of Joy, Twins, Sherry Victorian, Mermaid Tasha
Size: H21xW14.8cm
Pages: 48
Made in Japan

Price: 380 JPY
Available June 16th, 2018 (Sat) *Available first at CWC affiliated stores.