2018.11.20
New Basic Colors from Blythe Original Super Deluxe Wig!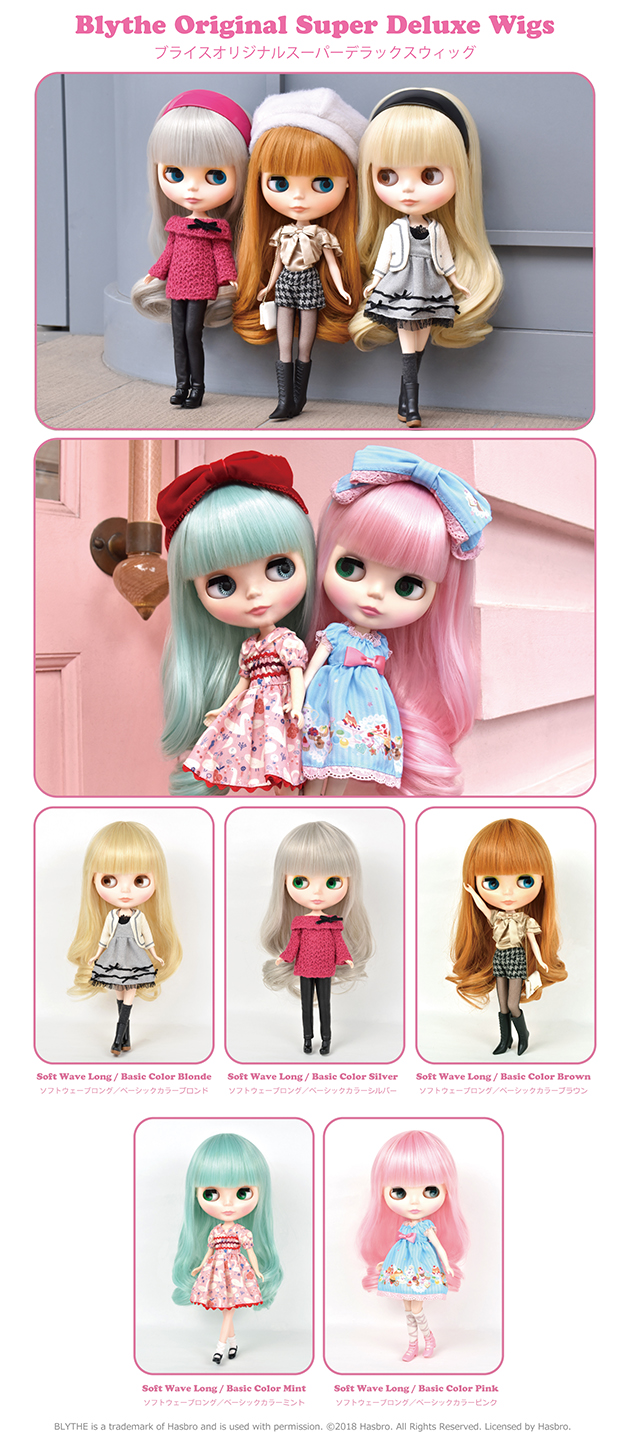 The basic color series is made to be worn by any Blythe.

The first series will be the classic Soft Wave Long! Wear a new look with any wardrobe and get ready for the next season!

The Original Super Deluxe Wig is created to fit any Neo Blythe's head with a perfect silhouette. Bundle the original hair up with the wig cap before applying.

The wig can also be styled by using a hair iron set to 100~130°.The high quality, tangle-proof fibers will remember the shape after being applied to the hair for 10-15 seconds. Style your Blythe your favorite way!
*Please read the instructions before using.

Blythe Original Super Deluxe Wig
Types: Soft Wave Long/ Basic Color Blonde, Basic Color Silver, Basic Color Brown, Basic Color Mint, Basic Color Pink
Material 100 % Polyester
Made in Japan

Price: 6,800 JPY (+tax)
Available November 23rd (Fri, holiday)
*Available first at all Junie Moon affiliated stores.