2017.05.12
The Blythe Schedule Book for 2018 is coming!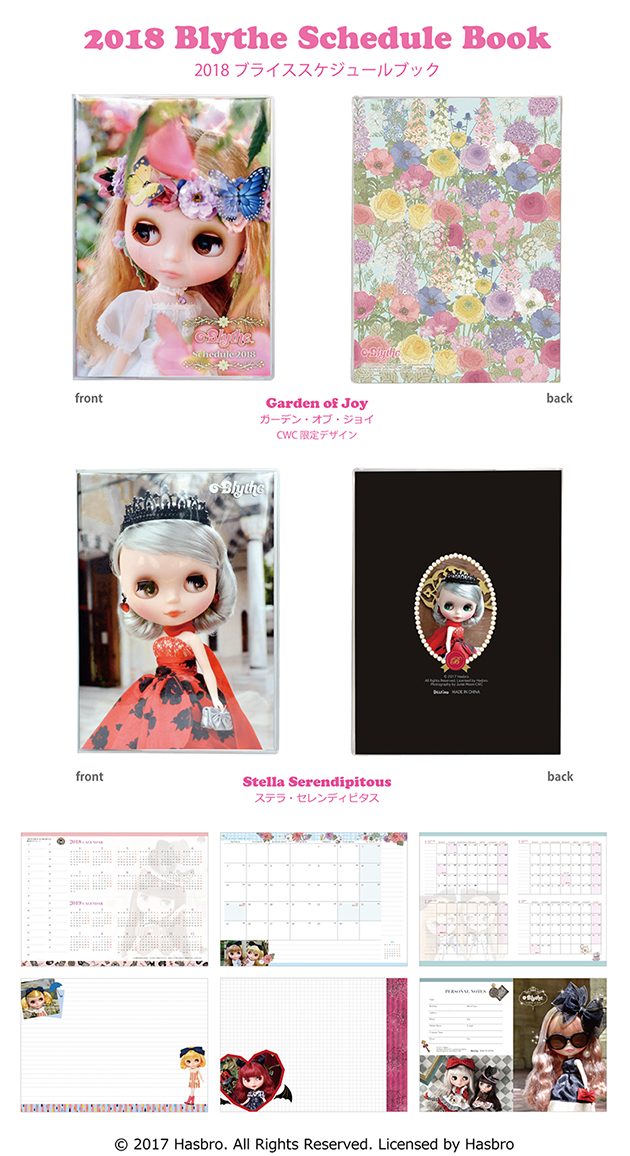 This years schedule book starts from September, perfect for those who want a early and fresh start at the new year.
Not only is Blythe on the cover, but will be featured heavily within the book as well.
Choose from either the graceful and serene CWC Exclusive Garden of Joy or the mature and cool Stella Serendipitous!
The soft cover has a rail fastener pocket, which is perfect to store small memos or valuables. In this book, the weeks start on Mondays, has a yearly and monthly calendar, a schedule planning section, and a note taking section. Both designs use the same interior features.
2018 Blythe Schedule Book
Two types: Garden of Joy (CWC Exclusive), Stella Serendipitous
Size: B6 size H18.2×W12.8cm
Includes soft cove, annual calendar, annual schedule planner, monthly pages, and note pages. Weeks start on Mondays. Begins on September 2017
PVC clear cover
Made in Japan
Available August 10th, 2017 (thu)
Price: 1,400 JPY