2019.07.05
New Blythe Gauze Handkerchief Designs Coming Soon!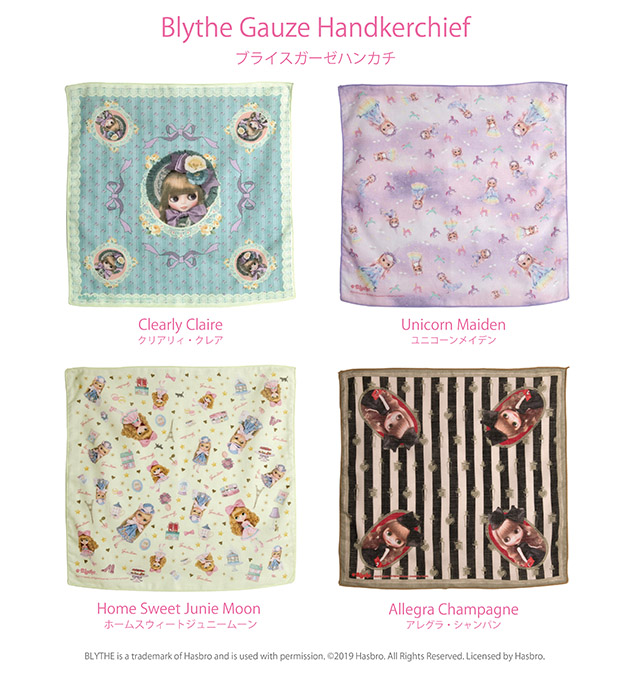 This gentle gauze hanky is perfect for delicate skin!
Absorbable, breathable, and dries quickly! The perfect accompaniment for a Summers day out.
The upcoming new designs will feature the classic stylings of Clearly Claire, the mystical Unicorn Maiden, Junie Moon's very own Home Sweet Junie Moon, and the chic Allegra Champagne.
Blythe Gauze Handkerchief
Types: Clearly Claire, Unicorn Maiden, Home Sweet Junie Moon, Allegra Champagne
Size: H34 x W34cm
Made in Japan
Price: 780 JPY +tax
Available July 20th, 2019 (Sat)