2019.07.05
Blythe One Touch Stainless Bottle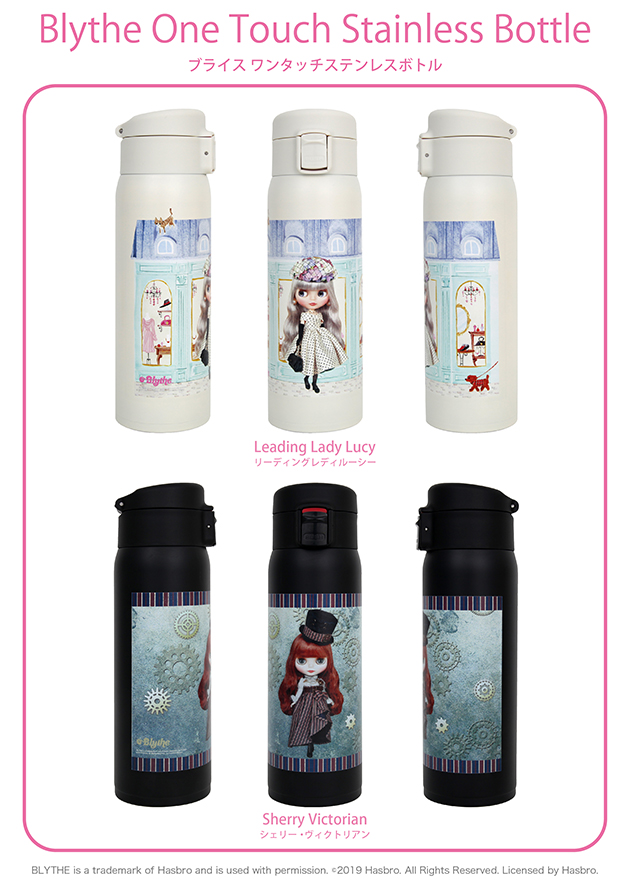 Cold or hot, this bottle will let you keep your drinks the way you want it for long periods of time!
This heat keeping bottle opens with a touch and is easy to use.
Always have your drink of choice with you! The white bottle's design features this years Anniversary Blythe Reading Lady Lucy, and the black will come in the Steam Punk Sherry Victorian.
Never leave the house without your water!
Blythe One Touch Stainless Bottle
Types: Leading Lady Lucy, Sherry Victorian
Capacity: 480ml
Size: H22xW65xD65cm
Body: Stainless Metal
Cap: Plastic, ABS
Packing: Silicon
Heat retention efficacy: 88 degrees or more (1 hour) 72 degrees or more (6 hours)
Cold storage effect: 9 degrees or less (6 hours)
Made in China, Printed and Finished in Japan
Available July 20th, 2019 (Sat) *Available first at CWC affiliated Stores
Price: 4,200 JPY +tax