2019.10.02
From Junie Moon's Dear Darling fashion for dolls, This Years Kigurumi Outfit "Huggable Black Cat"!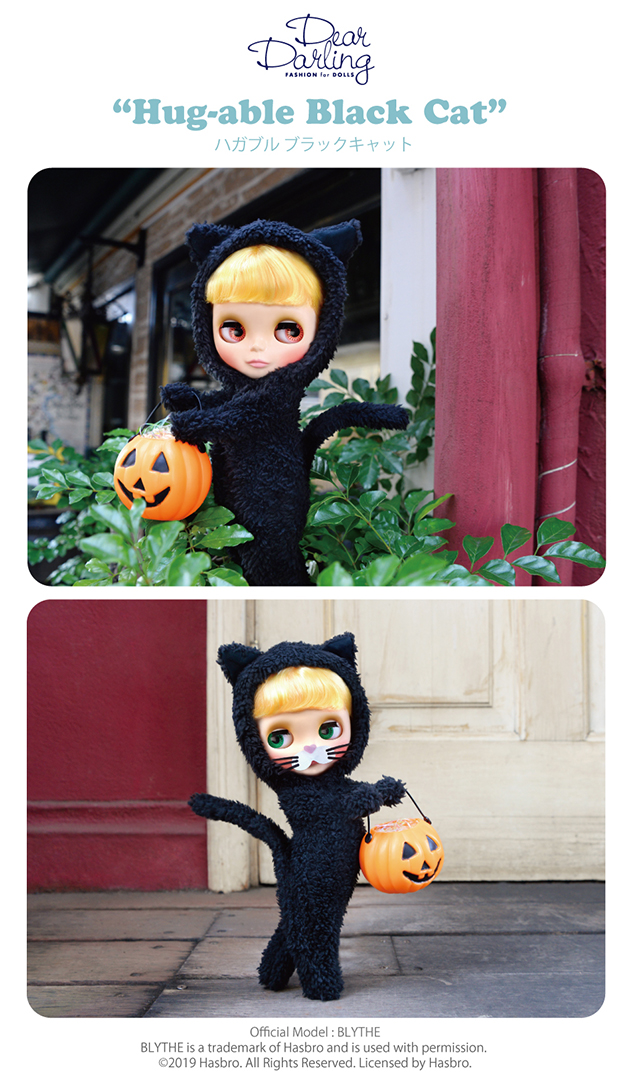 Prance around Halloween in an adorable black cat kigurumi!
Cut out the cat mouth papercraft on the back of the card paper in the package for the full look.
Dear Darling fashion for dolls
22cm Doll Sized
Set includes: Kigurumi
Package: Plastic bag, card paper
*Does not include doll, accessories
Available October 6th, 2019 (Sun)
*Available first at all CWC Affiliated stores.