2020.01.28
New Blythe Zipper Bags Coming Soon!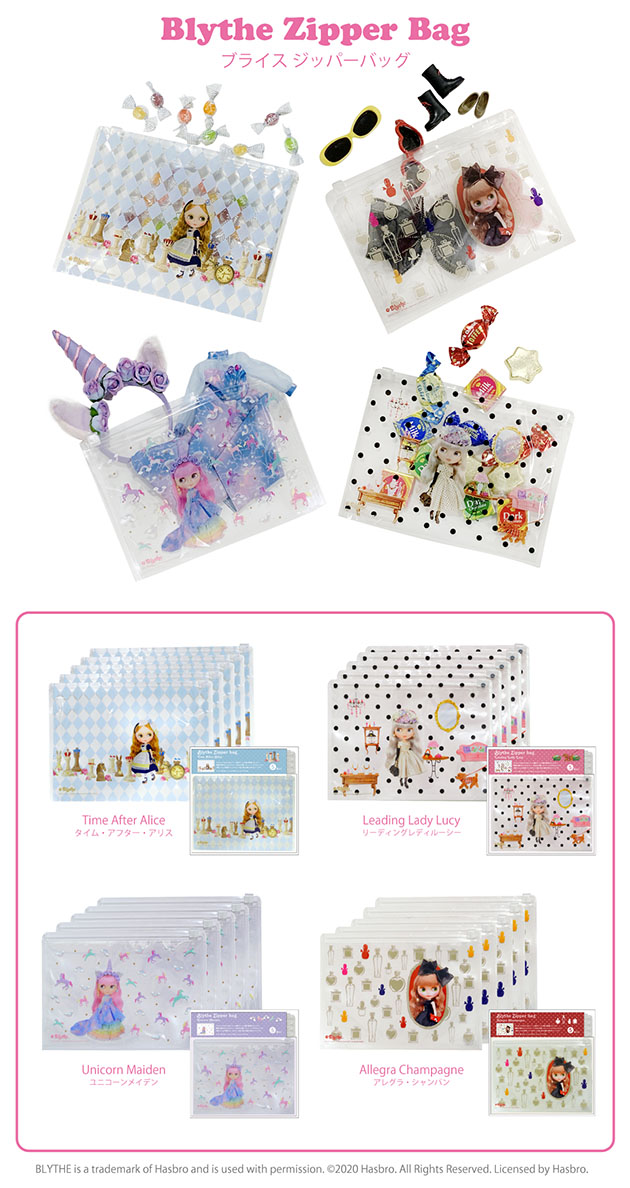 These brand new, perfectly sized zipper bags are great for packing
away doll clothes or doll accessories.
The zippers are smooth and easy to open, and the double-layered bags
are tough and reusable for a long time. The clear surface makes it
easy to check whats inside too!

Blythe Zipper Bag
Time After Alice, Leading Lady Lucy, Unicorn Maiden, Allegra Champagne
Size: H15.5 x W21cm
Specifications: 5 pieces of the same pattern, with slider, without gusset
Material: body: PET / polyethylene, slider: polypropylene
Made in Japan

Price: 850 JPY
Release date: Saturday, February 8, 2020

Precautions for use
- Do not use in microwave oven or oven.
- Do not place near fire or in places with high temperatures.
- Do not use for preservation of food and use in refrigerators such as
refrigeration and freezing.
- Do not put anything with a lot of liquid or moisture. Since it is
not a sealed type, it will leak.
- Do not insert sharp objects directly. It may cause damage.
- Do not use for anything other than its intended purpose.
- Keep out of reach of children.