2020.03.17
Neo Blythe Odette Lake of Tears Illustration.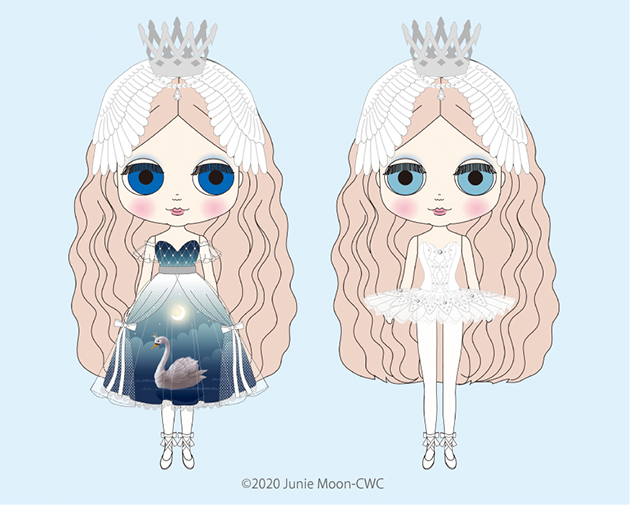 Love conquers evil in the tragic story of Odette who lives two lives in a day.
Spending her days on a lake of tears, she grasps at hope when night falls.
Odette continues to believe in true love and is rewarded with happiness.
Odette Lake of Tears is a ballet dancer.
When she goes on stage, no one is able to look away.
Her outfit is inspired by a beautiful white swan, floating in a quiet lake, with a tulle tutu costume as well as a magnificent dress.
Her dress illustrates a moonlit swan, with tiered tulle made voluptuous with a petticoat.
The ballet outfit is a classical short tutu with silver lace and rhinestone, with a crown head dress. By her feet, she wears white tights with ribbon lace ballet shoes.
Her face type is Radiance Renew, and her face color is snow.
Her hair is center parted and permed, dyed a light brown. Her eyeshadow is blue, and her cheeks and lips are pink. One of her front facing eye chips are a special light blue color.
*The illustration is a proof of design, and does not represent the final product.
Available May 2020
Price: 18,500 JPY (+tax)