2020.07.30
Blythe's new fashion accessory set, the "Eye Love Shoes Set" is out now!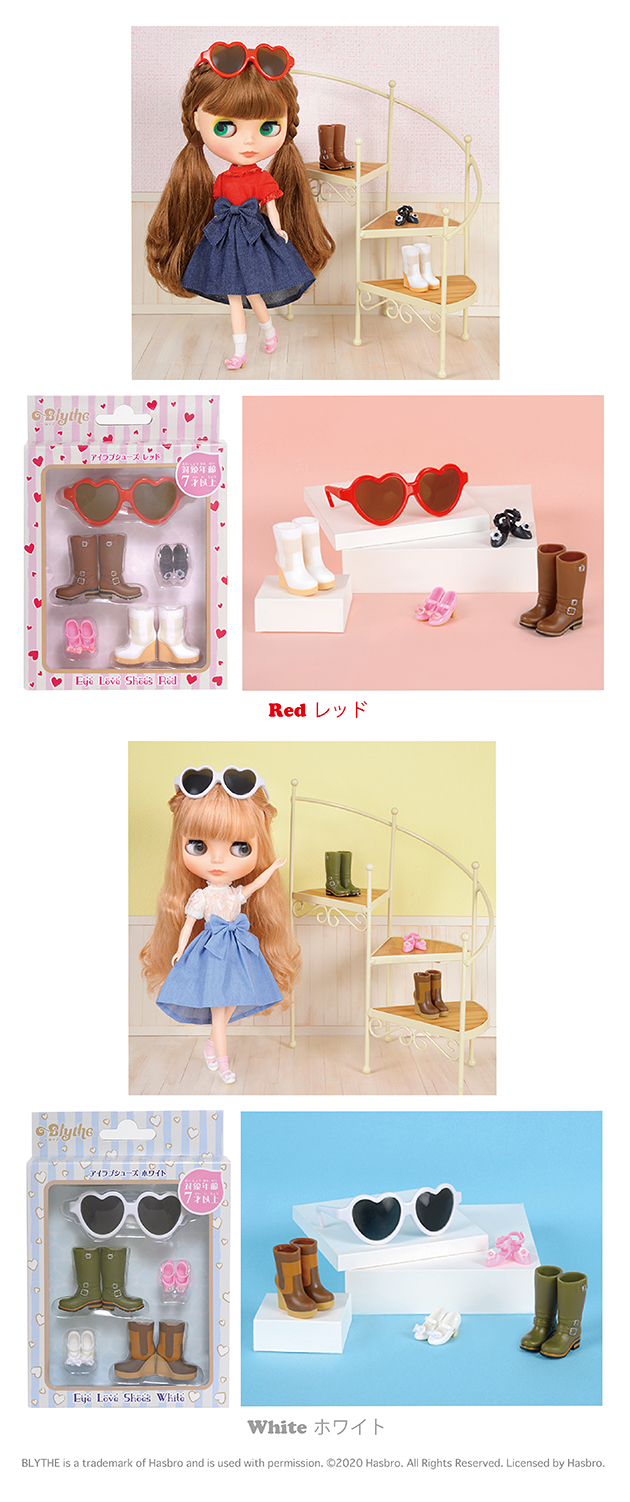 This brand new set packages a combination of shoes and sunglasses to expand your fashion coordination options.
The sets features two pairs of sandals and boots each, in feminine and girly, cool and mannish styles.
It also comes with a pair of heart shaped sunglasses to widen the range of cool looks to style in!

Comes in white and red colors.

*Specifications may differ from the product.
Eye Love Shoes Set
Release date: Friday, August 21, 2020
Manufacturer's Suggested Retail Price: 3,900 yen (excluding tax)