2020.10.30
We are pleased to announce CWC EX Middle Blythe Apple Jamlicious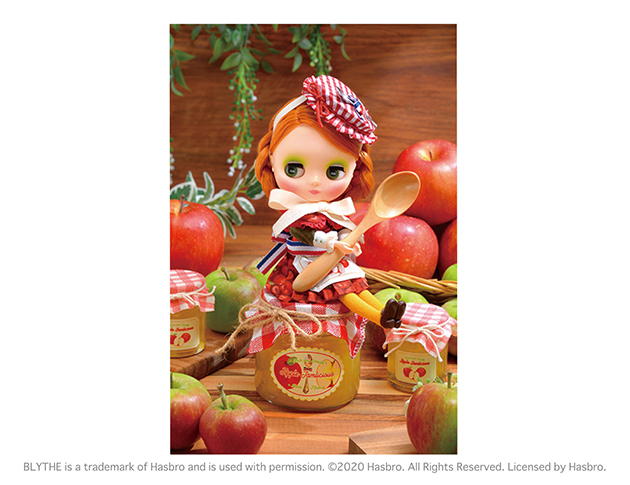 Do you know about the signature applesauce?
I'm so proud of how happy people are with it.
It goes perfectly with sweets and breads, so let's try it!

Apple Jamilicious has a cute and fruity red apple print dress. The large collar, pleated skirt, and belted apron has a tricolor scheme. The design is rich with details.

The top is dark green with white fabric cuffs, ruffles and beads.

The head accessory looks like the top of an apple sauce jar. The silver spoon and tricolor ribbon and accents really pop.

She wears mustard yellow tights and coordinated dark brown strap shoes.
Her basket is the same matching color as the shoes and has red checkered cloth and a tiny baguette.

Her face color is fair.
She has long reddish brown hair with a side part.
She wears yellow green eye shadow, pink lips and blush.
She has olive green eyes.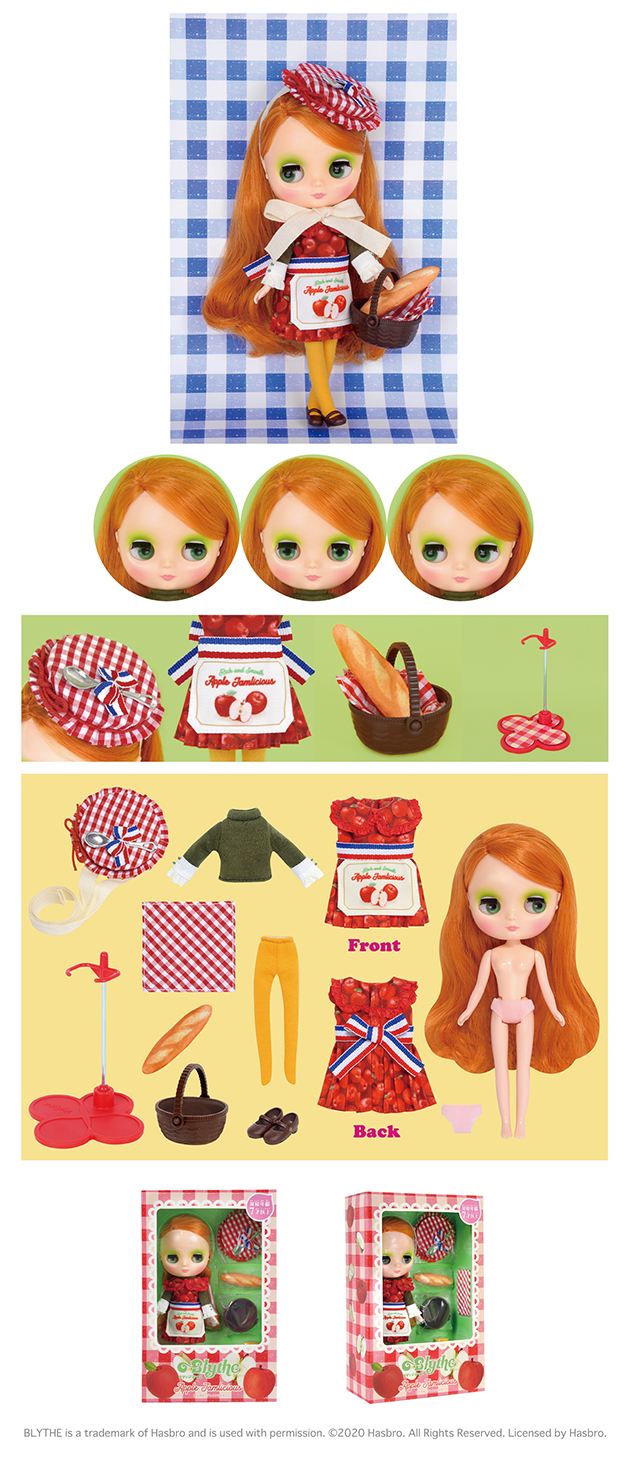 Face Type: Middle Blythe
Face Color: Fair
Make up: Yellow green eyeshadow, pink lips and cheek
Eye Color: Olive green
Hair Color: Reddish light brown
The set includes: doll, top, one piece dress, head accessory, basket, bread, tights, shorts, shoes, stand

* The hair has been arranged for the promo photographs.

Release Date: November 20, 2020
Suggested Retail Price: 12,900 JPY
Junie Moon Online Shop International https://www.juniemoonshop.com/