2020.11.16
DIY kit "Halter Neck One Piece" is on sale from "Dear Darling Fashion for Dolls" produced by Junie Moon!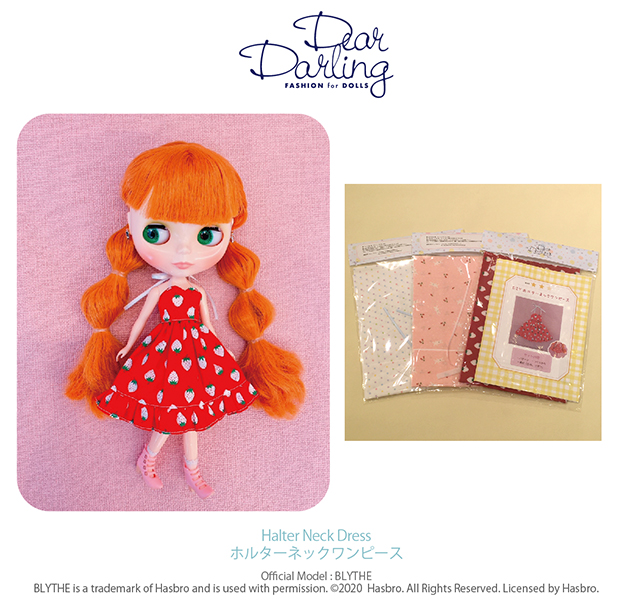 New clothes have joined the popular DIY kit ☆
All patterns and fabrics are included, so you can make it right away!
Please make it for your Blythe!
Dear Darling fashion for dolls
DIY kit "Halter neck dress"
22cm doll size
Set contents: Pattern, how to make, materials
Price: 980 yen + tax
Release date: Saturday, November 28