2021.05.11
Blythe 20th anniversary Special Release * New Blythe Acrylic Stage!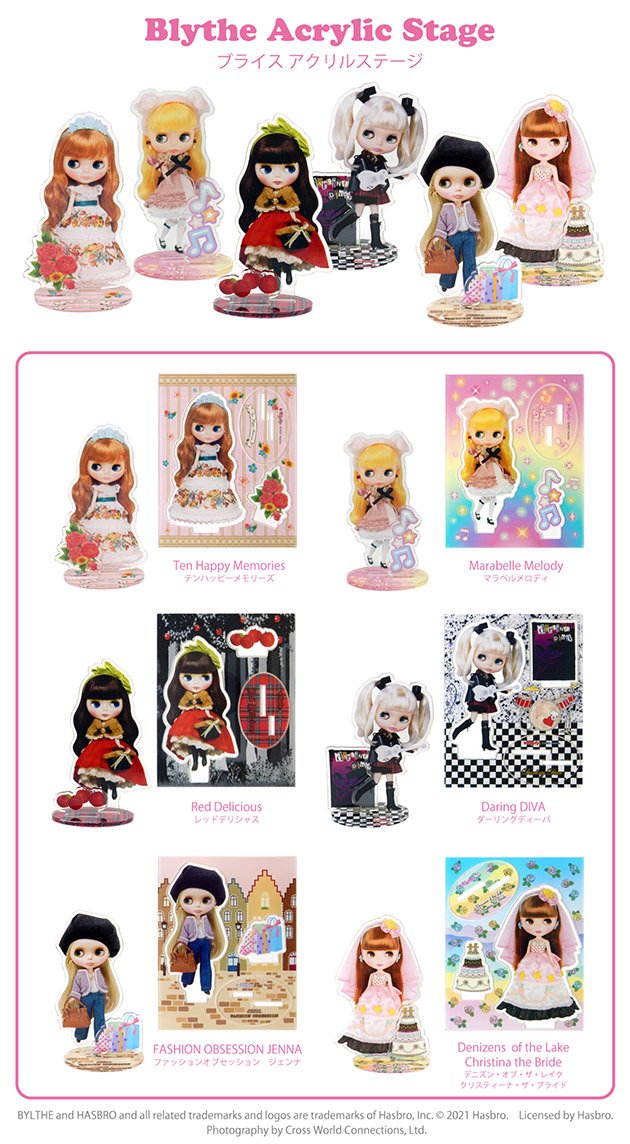 Blythe Acrylic Stage has curated a selection of 20 years of anniversary Blythe dolls is now available!
This is a cute and collectable item that will feature some of our favorite anniversary dolls from the past 20 years. These are easy to assemble and feature full color images of our special doll releases. Just remove the transparent sticker from the back of the acrylic plate and insert it into the base. It's so easy anyone can set it up right away!
There are six types in total: Ten Happy Memories, Marabelle Melody, Red Delicious, Darling Diva, Fashion Obsession Jenna, and Denizen of the Lake Christina the Bride.
Blythe Acrylic Stage
6 types to choose from: Ten Happy Memories, Marabelle Melody, Red Delicious, Darling Diva, Fashion Obsession Jenna, Denizen of the Lake Christina the Bride
Size approx. H12 x W9.5 x D 0.3 cm
Material: Acrylic, OPP
Made in Japan
Price: 1,320 JPY
Release Date: May 29, 2021