2021.08.23
Blythe's new companion "Love Hug Blythe" will be released in the summer of 2021!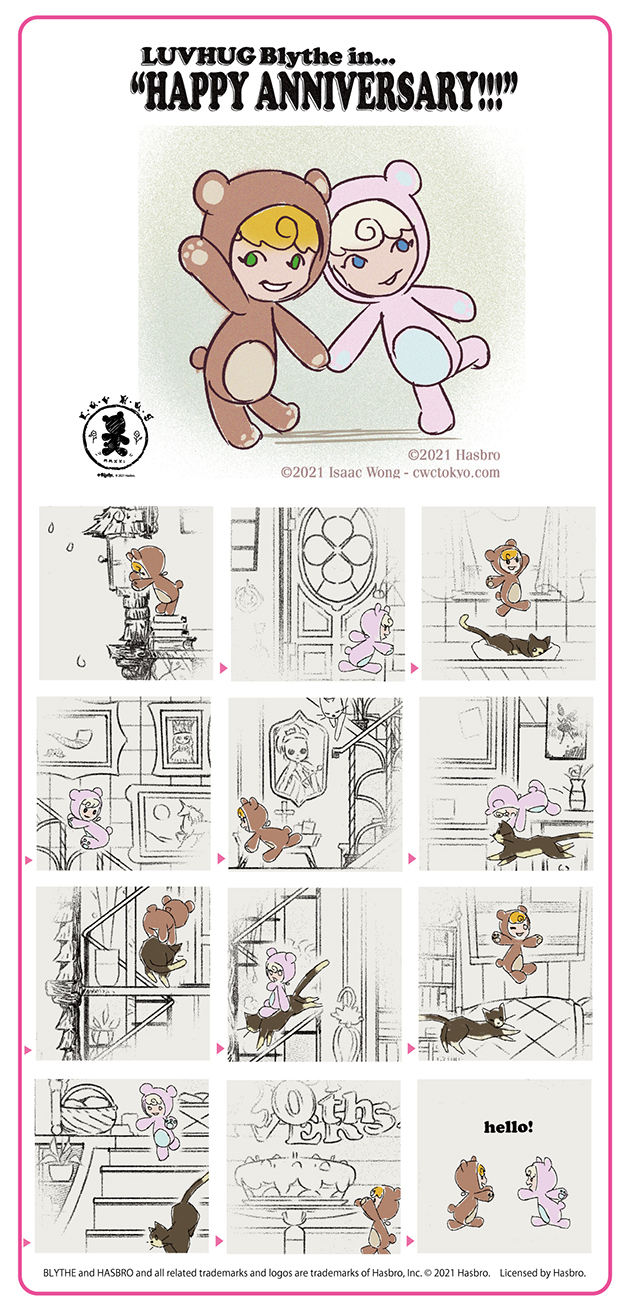 This is a playful project to commemorate the 20th Anniversary of Neo Blythe. We wanted something that is Blythe but also a little different, memorable, lovable and hug-able.
LUVHUG is a plush that is cuddly and unique. There are only 500 in pink and 500 in brown and they will remind us of this special year 2021 when Blythe became 20 years old!
By the time it is released, we will deliver the image of "Love Hug Blythe" little by little with manga cuts!
Please look forward to it ♪
Penny loves inventing tools and contraptions that are useful at home. Her recent creation is a robot bed that moves around the house with her still in it! That way she can stay under her covers all day on a lazy Sunday. One of her favorite hobbies is inventing brand new musical instruments that her best friend Benny can play. She also loves to bake for Benny's parties!
You can count on Benny to show you a good time! He is a natural when it comes to music. Benny can play any instrument you put in front of him, from guitars, bongos, to even a full DJ set up! He can make music out of anything. Benny loves to throw parties with him and some friends performing, especially if his best friend Penny has created a new instrument for him. He also loves to eat Penny's delicious cakes!
LUVHUG BLYTHE
Release date : October 2021