2021.12.06
"LuvHug Blythe" Announcement of sale at Junie Moon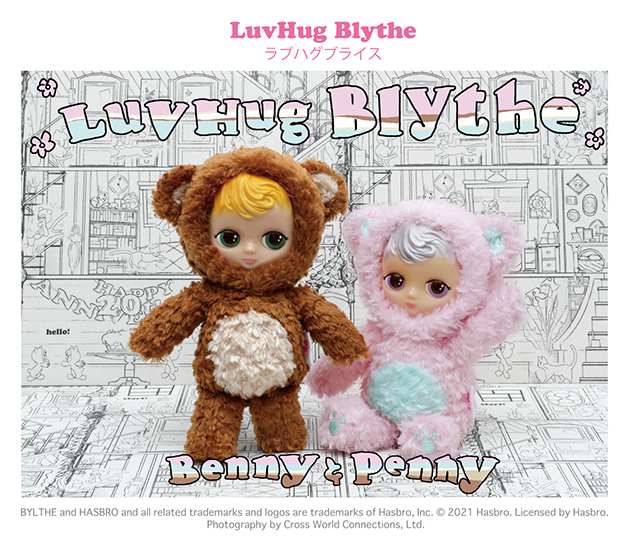 ANNOUNCING!!
Blythe 20th Anniversary Special Project, "LuvHug Blythe"
The first ever Blythe Plush produced and sold at Junie Moon stores. Please welcome LuvHug into the Blythe family!
Preorders for LuvHug will begin December 9, 2021 through January 10, 2022 at all Junie Moon stores. If you purchase both PInk Penny Bear and Brown Benny Bear together, you will receive a special signed card from Junko Wong, the creative producer of Blythe. Each bear will also come with a special sticker, on a first come first serve basis.
For more purchase details check our shop blogs!
LuvHug Blythe Plush
Two Types: Pink Penny Bear, Brown Benny Bear
In Stores: January 28, 2022
Price per Bear : 7,480 JPY each
* Please note, the release date has been updated to January 28.
★★★★★★★★★★★★★★★★★★★
Junie Moon Daikanyama Store, Horie Store, Shinjuku Store, Online Shop
Pre-order period: December 9, 2021 (Thursday) - January 10, 2022 (Monday, holiday)
≪Pre-order Gifts
(1) One special card signed by Junko Wong
This offer is valid for customers who pre-order Penny Bear and Benny Bear together in one transaction.
(2) Original stickers
Each Bear comes with an original sticker during the pre-order period.
Please check each store's blog for the delivery method.