2021.12.06
Blythe's new friend Luvhug Blythe launches January 2022~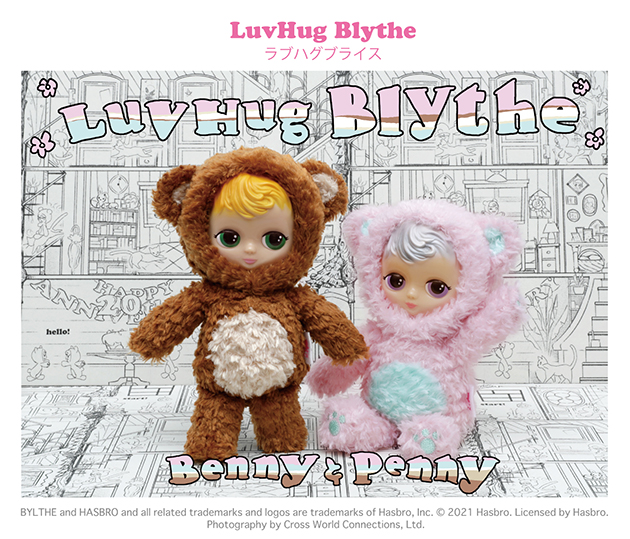 Luvhug Blythe is an adorable plush toy based on Blythe that makes you want to hug her tightly.
The two are Penny Bear, a girl who loves to invent cool tools and gadgets for the home, and Benny Bear, a boy genius who is good at music and can play any musical instrument. They will make their debut in January 2022 as fluffy plush bears the size of a Middie Blythe! They will be making their debut!

The hand-painted, soft vinyl face is manufactured in Japan from start to finish. The body fabric is made with bespoke dyed fur, embroidered paws on the hands and feet, and bead-filled hips for a more stable sitting pose.

We hope you enjoy your time and create many beautiful memories with Penny Bear and Benny Bear.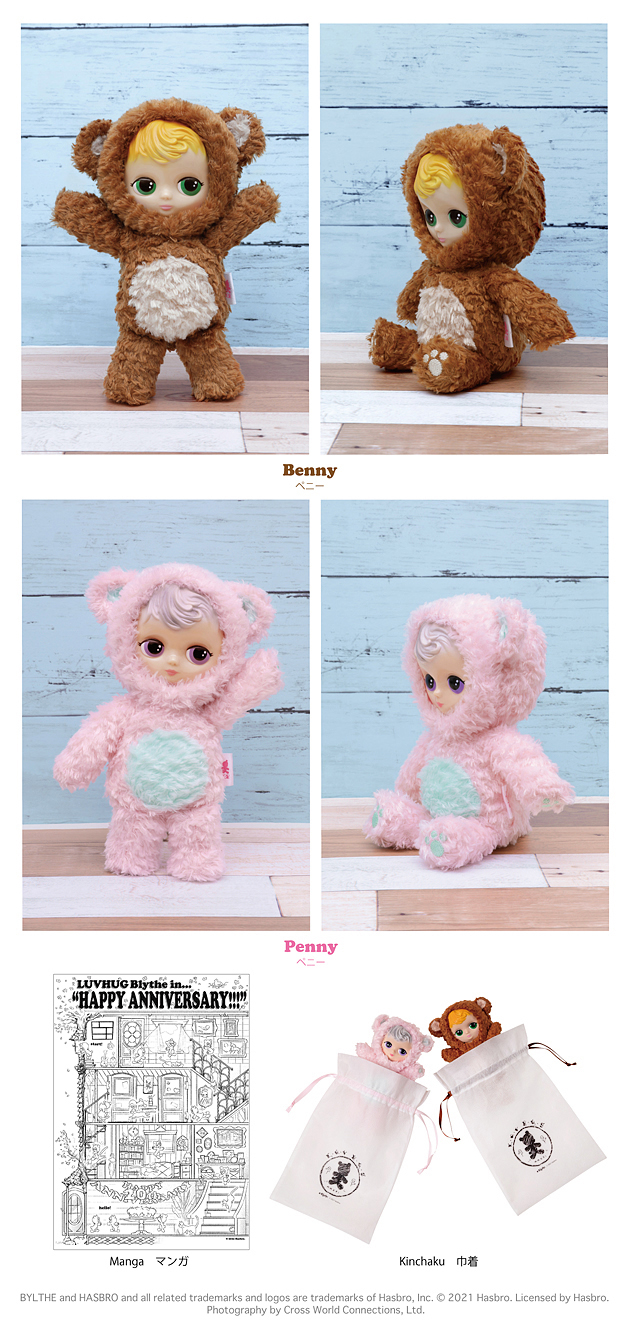 Luvhug Blythe
Total two types: Penny Bear (pink), Benny Bear (brown)
Size: Body: H20 x W12 x D8 cm
Material: soft vinyl face, 100% acrylic fur, polyester cotton, pellet beads Face made in Japan, sewn in China.
It comes with paper comics and a drawstring bag (H29.5 x W20cm) Packaged in OPP bag
Weight: approx. 125g

Each Luvhug Blythe is handcrafted, resulting in a different finish per unit.
Please love them for who they are!
The body is made of fabric and can be shaped by gently applying pressure.
The photo does not represent actual colors.

Release Date: January 28, 2022
* We originally announced that the release date will be January 14th, but it has been changed to January 28th.
PrIce: 7,480 JPY