2023.02.28
Neo Blythe "Fighting Milk Saranghae" illustration is now available.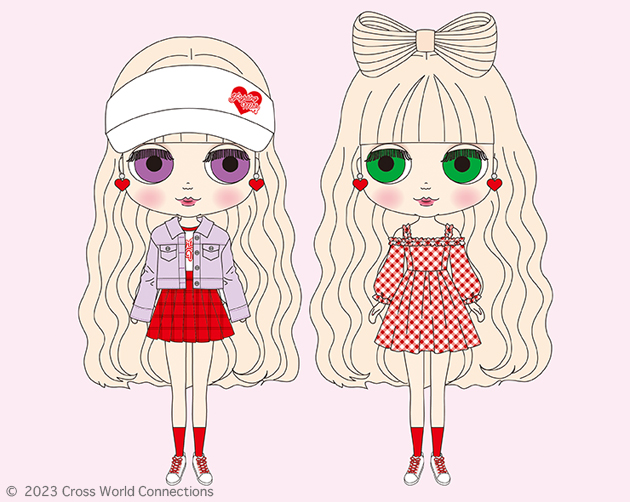 Fighting Milk is the name of my favorite fashion brand.
It's casually chic, sporty but so cute to wear anywhere.
I just love it so much! It's made in Korea like all my favorite dramas and boy bands. Saranghae.
Have you heard of Fighting Milk? It's my new favorite Korean fashion brand! So chic, sporty, and cute, perfect for any scene. Fighting Milk Saranghae wears cute, casual outfits. She wears a graphic tee with pleated skirts and a high-waisted jacket for one look and a ruffled mini dress with a check pattern with a sun visor with ribbon on the back for the other.
Her other accessories include heart-shaped earrings, short socks, and sneakers.Her face type is Radiance Evolution, and her face color is Fair. Her permed blonde hair is long with bangs and can be lengthened with a comb-attached ribbon-shaped extension.
Her makeup consists of light brown eye shadow, pink blush, and plump, clear cherry pink lips that blend to pink on the outside.
She has one special purple eye chip facing right.*Other colors are default colors.
*This product is intended for ages 15 and up.
*The illustration is a design drawing. Specifications may differ from the final product.
Release date: Scheduled for April 2023
Suggested retail price: 19,690 yen (including tax)