2023.02.21
New item from Blythe! We are happy to announce the Blythe Mobile set.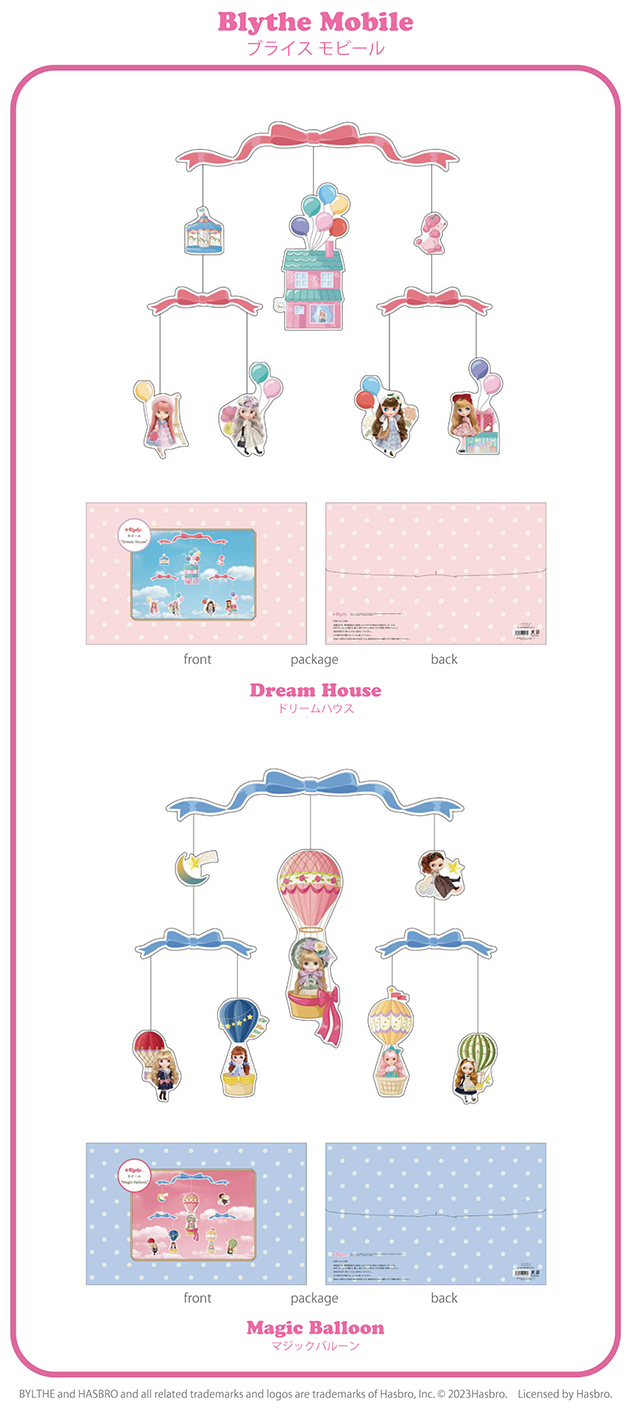 Decorate your room with this mobile, featuring an adorable array of classic Blythe looks! 
This paper mobile set comes in two designs: "Dream House" (pink) and "Magic Balloon" (blue).
When not on display, store them in a unique tangle-free package that comes with each purchase.
* Please keep out of reach of children.
* Please avoid direct sunlight, which may cause fading and other damage.
Blythe Mobile
2 Types: Dream House, Magic Balloon
Size: H40 x W40 cm (when unfolded), H24 x W37 cm (package)
Materials: paper, yarn

Made in JapanRetail price: 4,180 yen (3,800 yen without tax)
Release date: Saturday, March 4, 2023