2023.04.11
We are pleased to announce the new 2023 "Blythe Big T-Shirts."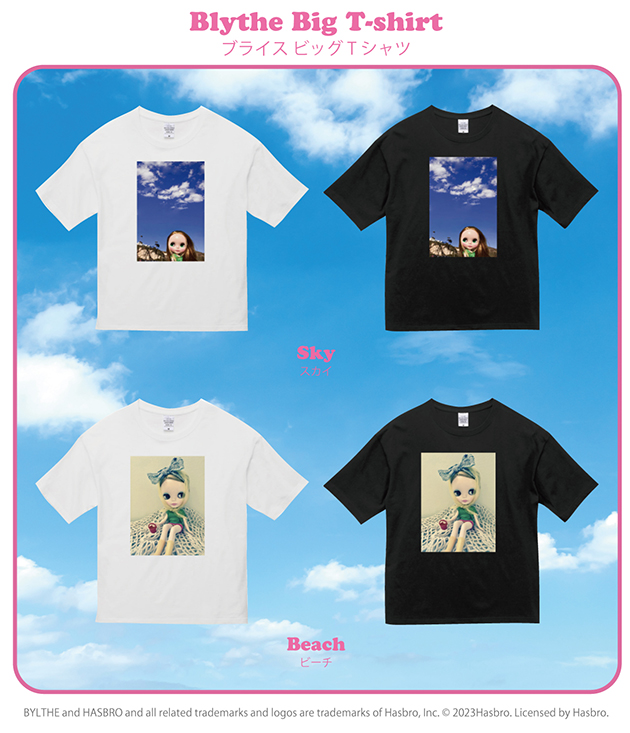 Big T-shirts with over-sized silhouettes are coming in 2023!
Relax and enjoy casual fashion with both tight and loose bottoms for a wide range of coordination options.
The body is available in two colors, white and black and a choice of Blythe against a refreshing blue sky (SKY) or Blythe on the beach (BEACH).
These two t-shirts can be worn in a variety of casual styles.
Blythe Big T-shirt
Total 4 types: White Sky, White Beach, Black Sky, Black Beach
Size: Free size (Length: 70 cm, Body width: 58 cm, Shoulder width: 55 cm, Sleeve length: 23 cm)
Material: 100% cotton
Body: Made in China, Printed and finished in Japan
Retail price: 3,300 yen (3,000 yen without tax)
Release date: April 15, 2023 (Saturday)