2023.04.11
We are pleased to announce the new 2023 "Blythe Tote Bag"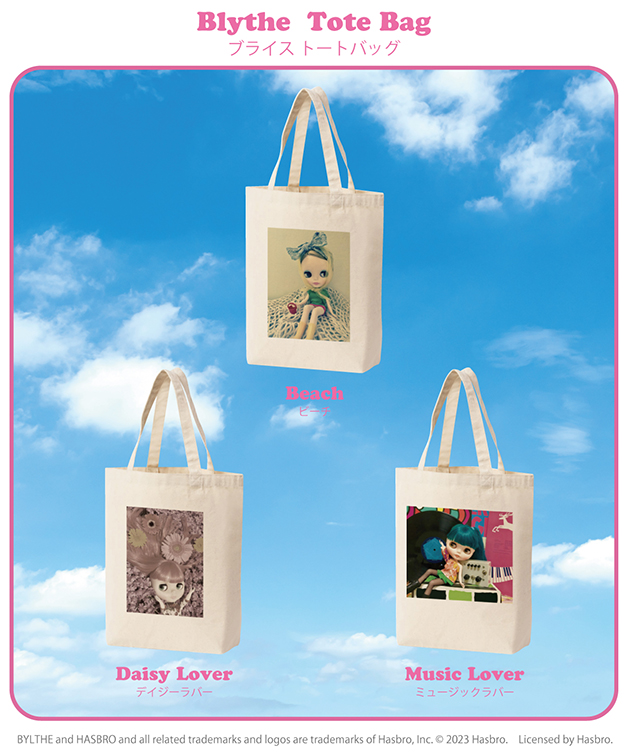 The cute "Blythe Tote Bag" is made of a sturdy off-white, 8 oz. fabric and has plenty of storage capacity.
There are three designs: "Beach" with nuanced pastel colors, "Daisy Lover" with Blythe and daisies in a sepia halftone, and the vibrant "Music Lover" design.
Blythe Tote Bag
3 types: Beach, Daisy Lover, Music Lover
Flat size: approx. W42xH38xD13cm (ship's bottom), 3D size: approx. W29xH38xD13cm / Handle size: approx. W3xL55cm
Capacity: approx. 14 liters
Material: 100% cotton
Body: Made in Vietnam, printed and finished in Japan.
Retail price: 1,980 yen (price without tax: 1,800 yen)
Release date: April 15, 2023 (Saturday)