2023.05.15
A new design is now available for the "Blythe Tote Bag," a cute bucket-shaped bag!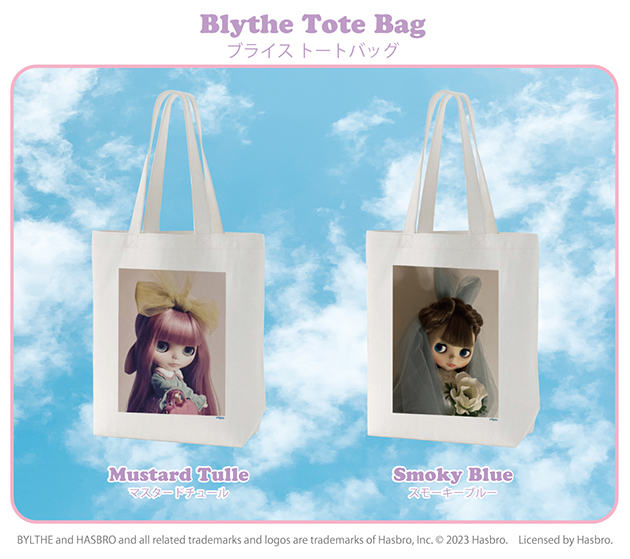 One of Blythe's charms is that she is photogenic★.
We have added two new designs to our popular tote bag!
The "Mustard Tulle" — Blythe wears a beret with a large mustard-colored tulle ribbon,
The "Smoky Blue" — Blythe wears a smoky blue veil and holds a bouquet of roses in her hand.
The body of the bag is off-white.
The main body is 8 oz. fabric, so it is slightly thicker and sturdy enough to be used as your main bag!
The shape of the bag is a vertical bucket, and it has plenty of storage capacity.
Blythe Tote Bag
Total 2 types: mustard tulle, smoky blue
Flat size: approx. W42xH38xD13cm (ship's bottom), 3D size: approx. W29xH38xD13cm / Handle size: approx. W3xL55cm
Capacity: approx. 14 liters
Material: 100% cotton
Body: Made in Vietnam, printed and finished in Japan
Retail price: 1,980 yen (price without tax: 1,800 yen)
Release date: Saturday, May 27, 2023