2023.05.23
A new pattern of doll storage dress is on sale from "Dear Darling Fashion for Dolls" produced by Junie Moon!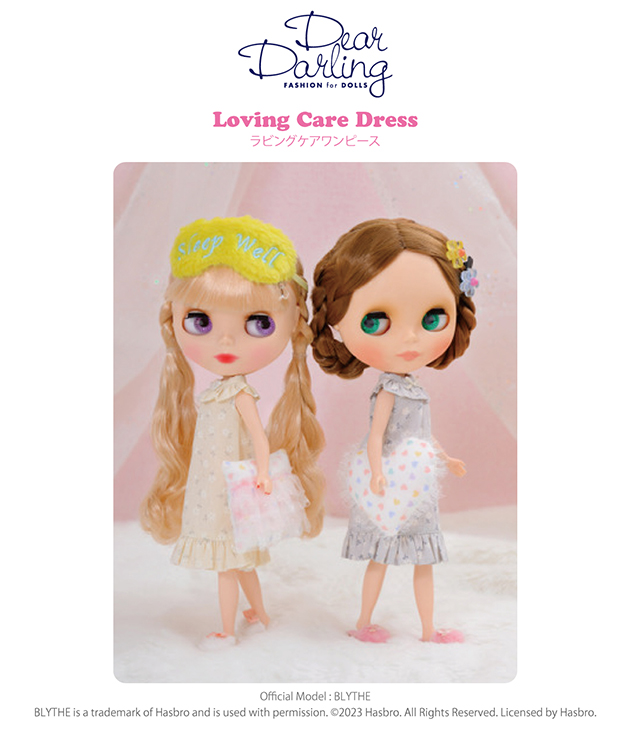 A dress for storing dolls that responds to the voices of people who are worried about the color transfer if they keep clothes on, but it's a bit too much to store naked.
Due to its popularity, a new pattern is on sale!
This time, we have prepared natural floral patterns in white and gray.
Although it's simple, it's a very cute dress with a nightwear atmosphere with a frilled collar and an A-line silhouette that hangs over the shoulder☆
Not only for storage, but also cute as everyday clothes ♪
—————————————
Dear Darling fashion for dolls
"LOVING CARE dress"
22cm doll size
Price: 1,980 yen (excluding tax: 1,800 yen)
—————————————
* Doll body, shoes and accessories are not included.
Release date: Saturday, May 27
Pre-sale at Shinjuku store from May 18th (Thursday)!