2023.09.12
The 2nd series of "Blythe Flake Seal" is now available in a cute box!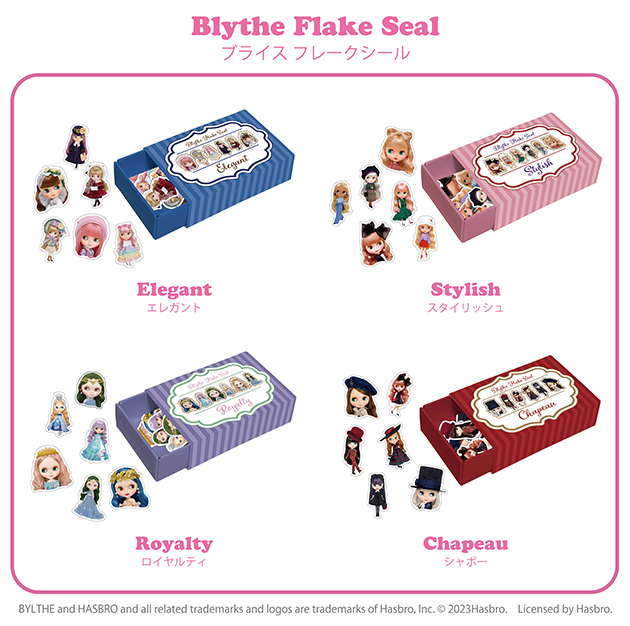 The popular flake stickers now come in a cute box.
The box is in the shape of a pull-out sleeve, perfect for storing doll shoes and other small items when all of you have used all of your stickers .
There are 36 stickers, 6 of each design!
The set comes in 4 themes: "Elegant", "Stylish", "Royalty", and "Chapeau".
Please enjoy both the stickers and the box they come in!♪
Blythe Flake Seal
Total 4 kinds: Elegant, Stylish, Royalty, Chapeau
Size: Box / H2 x W7 x D4.5cm, Seal / approx. H3 x W1.7~3cm
Packaged in OPP
Made in Japan
Retail price: 660 yen (price without tax: 600 yen)
Release date: September 23, 2023 (Sat) *Pre-sale at CWC directly-managed stores