2023.09.12
Junie Moon-produced "Dear Darling Fashion for Dolls" is now available for Halloween!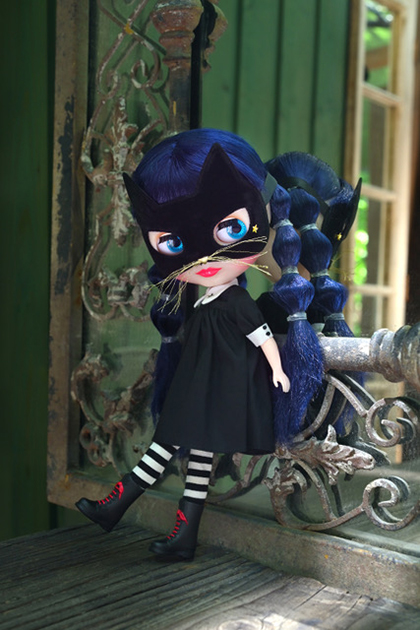 Halloween is all about black cats!
A very cute black cat masquerade mask will be on sale.
It is made of velour, which gives it a slightly luxurious feel!
The gold mustache and star decorations are also cute points!
Since this item is sold individually, please match it with your own clothes and transform it into a wonderful Halloween style!
-------------
Dear Darling fashion for dolls
Cat Masquerade Mask
22cm doll size
Doll, clothes, tights, and shoes are not included.
Price: 2,310 yen (excluding tax: 2,100 yen)
Release date: September 16 (Sat)