2023.09.12
Junie Moon-produced "Dear Darling Fashion for Dolls" presents the perfect outfit for Halloween!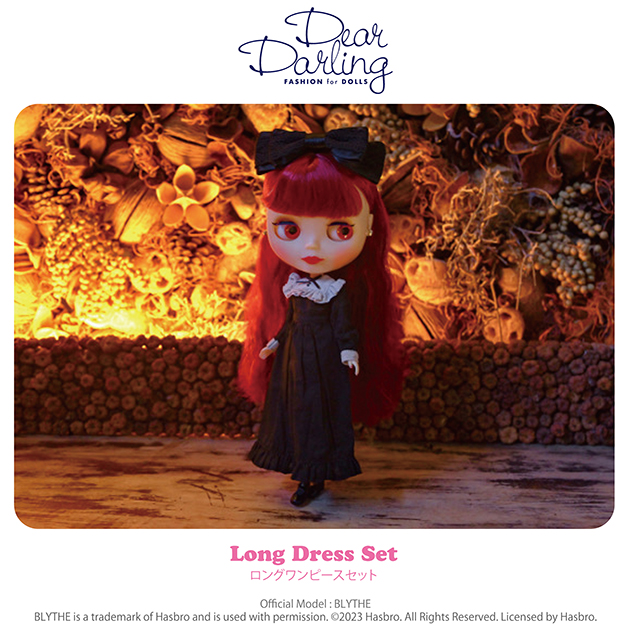 This cute dress set has a long length and calm atmosphere.
The monotone color scheme is black and light gray.
With a yoke full of frills and a ribbon layered with lace, it also has a handsome, girly look that is typical of Dear Darling.
This design can be worn not only for Halloween, but also for a long time.
-------------
Dear Darling fashion for dolls
Long Dress Set
22cm doll size
Set includes: one-piece dress, ribbon with comb
Doll and other accessories are not included.
Price: 5,940 yen (price without tax: 5,400 yen)
Release date: September 16 (Sat)