2014.11.21
Junko Wong interview! About Junie Shop & Junie Moonie Cutie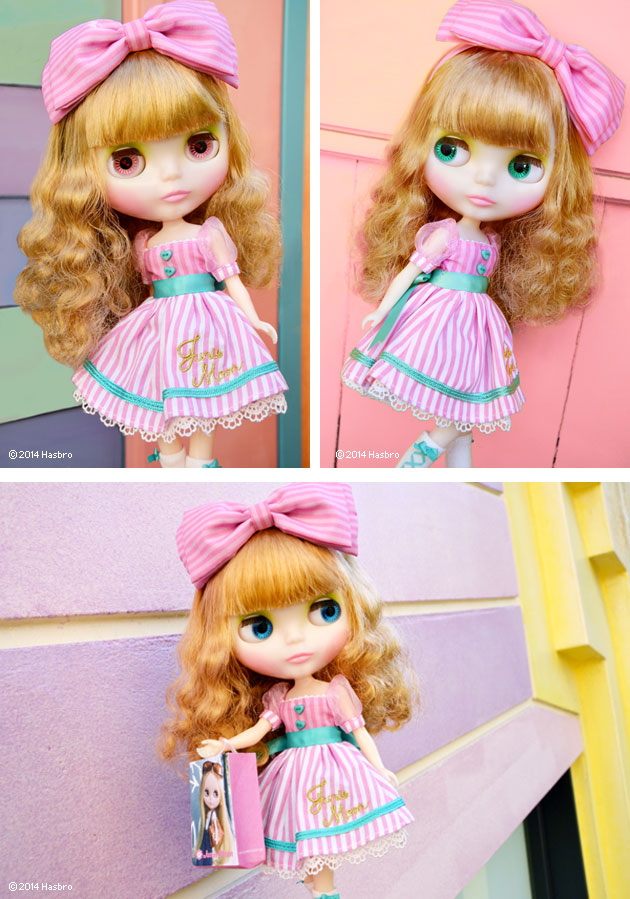 ●Tell us about the Junie Moon Shop.
Q1. It will be celebrating it's 10 year anniversary soon. How do you feel about this eventful occasion?
A1. 10 years went by so quickly!
So many memories flash through my mind as I reflect back at the 10 years of life with Junie Moon.
I am happy to welcome the 10th year and look forward to the next 10 years. I think we are still growing and new ideas are being developed and executed as I write.
I still remember the first day we opened when the line outside reached the end of the road.  
I remember the Halloween party we had when we all dressed up including Blythe! I was a maid.
I remember the gallery we had which was almost half the size of the store.
Now that there are more and more dolls we had to expand the store and our gallery is now half the size but still going strong.
I remember the book signing we had for the Collection Guide book and the many workshops by so many artists over the years.  
I can go on and on. Good memories! Good energy!

Q2. What made you want to start Junie Moon in the first place?
A2. I wanted to create a place where Blythe fans can go to see the dolls in person, buy clothes for their girls, meet other Blythe loving people, see amazing Blythe art and just have a great time.

Q3. What were some challenges that Junie Moon has faced?
A3. Every challenge we faced were met with determination to overcome it.
Sometimes we had to do things by trial and error but in the end we did learn. It is always a challenge to try to keep the store interesting and fresh.
We are always coming up new ideas and trying them out.

Q4. What was your happiest moment?
A4. The happiest moment was opening the store 10 years ago. It was a momentous occasion for me.  
My own store for Blythe. I prayed very hard that everyone including the worker and the customers  will find happiness here.
 
●Tell me about Junie Moonie Cutie
Q5. What is the theme of Junie Moonie Cutie?
A5. Junie Moonie Cutie celebrates the 10 years of Junie Moon.
She is our shop's 10th Anniversary Doll.
She is a sweet lovely doll with translucent skin and beautiful makeup and the cutest dress. She is like our shop idol.
She will represent Junie Moon perfectly.

Q6. What is her fashion details?
A6. She wears a lovely girl waisted dress with see through sleeves that accentuates her lovely arms but in a cute way.  
Her dress has Junie Moon colors of pink and blue with an embroidered junie moon in my handwritten script on the skirt.
She also has new shoes!

Q7. Please tell us what is special and charming about her make-up and hair?
A7.It is nostalgic and retro in nature and her hair is long a wavy.

Q8. How will you spend you time with JM Cutie?
A8. I will of course take pictures of her in front of and inside Junie Moon.
I would like to find her a hat and a bag to take her on outings and an apron to help her bake some cookies.

Any messages to the fans?
Thank you for coming to Junie Moon and for those who have not yet have had the chance please do! We look forward to having you here and serve with love and smiles.