2013.01.17
New Blythe Cellphone Plug Charm!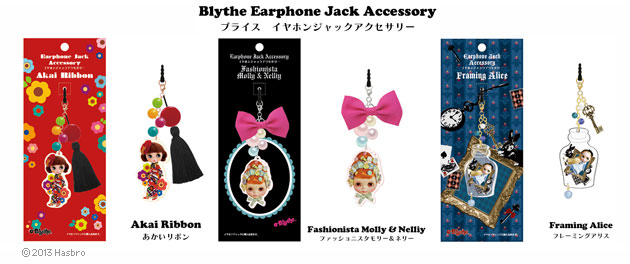 Looking for a new way to jazz up your iPhone?
We are pleased to announce the new Blythe cellphone plug charms!
These cute little charms plug into the earphone hole at the top of your phone.
This keeps the plug from getting dirty, and also adds some pizazz to your phone! 

These plug charm are very popular in Japan and will have you're cellphone standing out in the crowd!
Blythe Earphone Jack
3 Earphone Jack/Akai Ribbon,Fashionista Molly & Neilly, Framing Alice
2,310JPY (tax included)
Size approx. 110 mm
Plug: 3.5 mm
Blythe motif: 50 mm x 30 mm
Made  from Elastomer resin and brass