2013.01.28
Middie Blythe "Jackie Ramone" final design!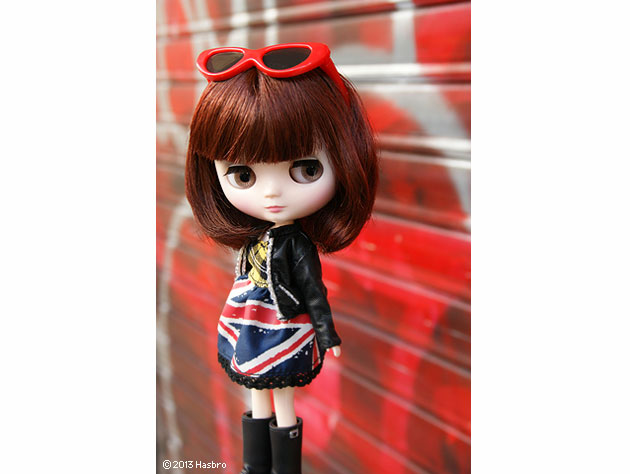 "Jackie Ramone" has the spirit of punk!
"Punk is my middle name.
I love the freedom and fast beats of punk music.
But more than anything else, I love punk fashion!
Come on, let's dance!"

She's wearing a mixture of hard punk looks, styled in a cute way.
The faux leather Union Jack skirt on her one piece is topped with a bold yellow, plaid on the bodice.
There is a small lace trim along the hem of the dress.
This is a graphic design with impact! Her punk look is complete with faux leather jacket and tall boots.

Her sunglasses are a new shape, with thicker frames.

She has a cute bob hair cut with straight bangs and a slight body wave perm.
This slight perm helps keep her hair in a cute, round style. Her hair color is dark brown and red.
She wears light grey eyeshadow and pink lipstick and blush. She has light brown eye, and fair skin.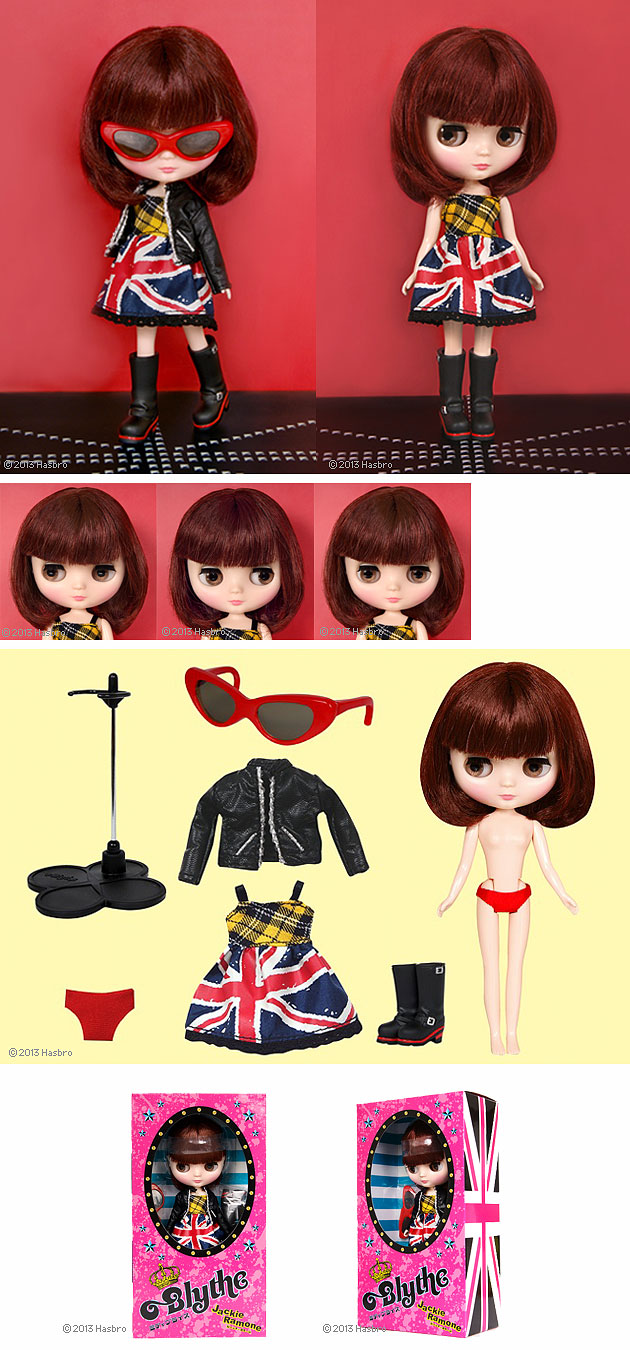 Hair: Dark brown bob
Eye shadow: Smokey grey
Blush: Rose pink
Lip: Rose pink
Eye color: Brown 
Skin type: Fair 
Set includes: Doll, dress, jacket, boots, sunglasses, shorts, and stand. 

Release date: Feb 22, 2013
Price: 10,290 JPY
JUnie Moon On-line Shop https://www.juniemoonshop.com/