2013.01.17
Let's Dance! Final design for Neo Blythe "Orange and Spice"!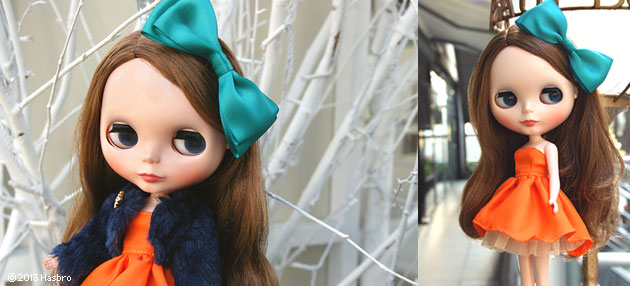 Merengue, cha-cha, salsa, rumba, samba, lambada · · ·.
At the dance tonight, I have to dance the dance of good Latin style.
 
Orange and Spice has a glamorous asymmetrical strapless dress of gold tulle and a soft faux-fur navy-blue bolero.
In her hair, an emerald green ribbon and on her feet a pair of spicy strapped shoes.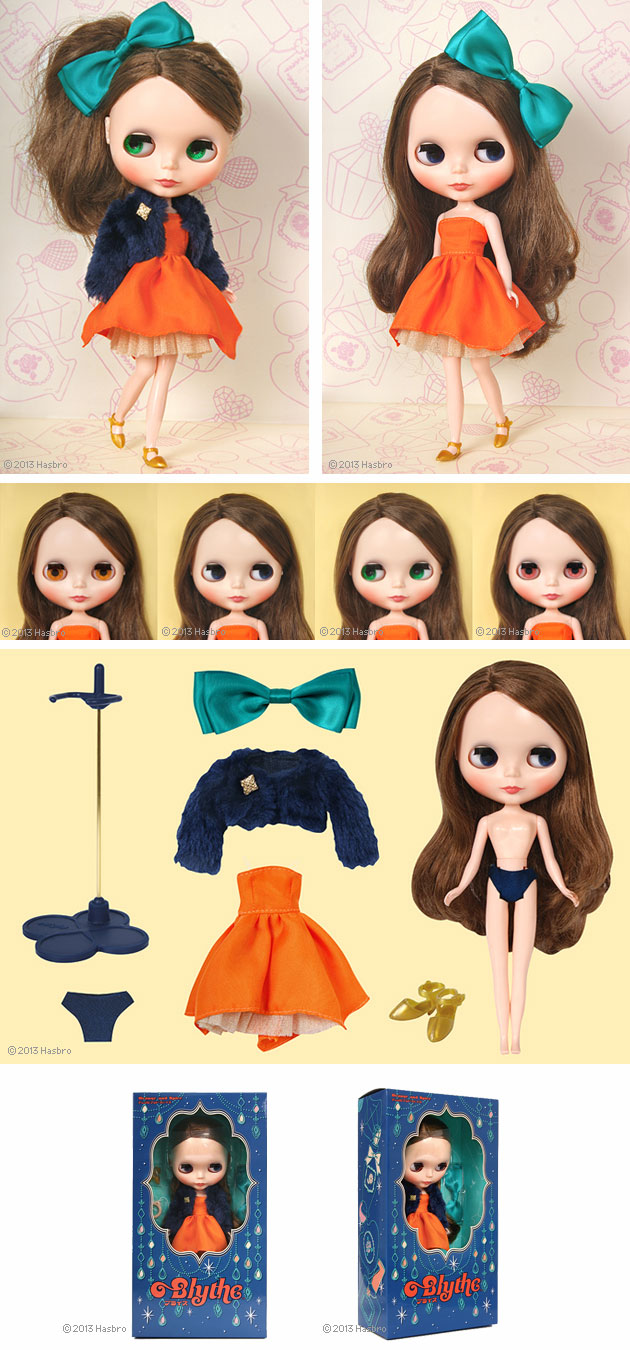 Hair:  Wavy, long, dark-brown with side part.
Eye shadow:  dark blue
Blush:  orange
Lip:  salmon-pink
Eye colors:  pink (front), orange (front), green (left) Special eye color:  dark blue (right).
Face type:  Radiance
Skin type:  Fair (natural skin)
 Stand:  navy blue with gold post
 
Set details:  dress, bolero, robbon, shoes, shorts, stand
 
Release date:  Feb 15, 2013 (Friday)
Price:  14490 JPY (tax included)