2013.07.25
Middie Blythe "Lena Elena" takes center ring ♪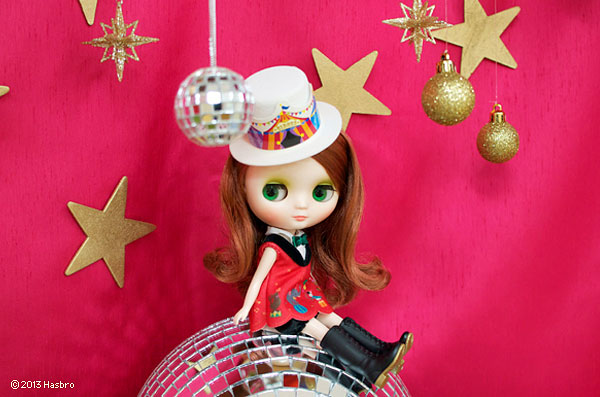 The circus is here complete with acrobatics, dancing animals and the nail-biting trapeze act!
The clowns bring you in with their funny jokes. Lena Elena welcomes you to the center ring, but to be good in the circus you have to practice everyday.

Her beautiful stage costume incorporates plenty of circus motifs.
The cute illustrations on her formal jacket tell the story of circus life.
She wears a bright green bow tie that pops.
Her pants are a special pumpkin shape in black satin. Her top hat has the image of the big top wrapped around it.
Her faux lace up boots are perfectly fashionable!

She has long, side parted hair in a loose perm.
Her hair is brown.
She wears natural and sweet make up in salmon pink lipstick and blush with green eyeshadow.
She has Cream skin.
She had lovely green eyes and comes with a red stand.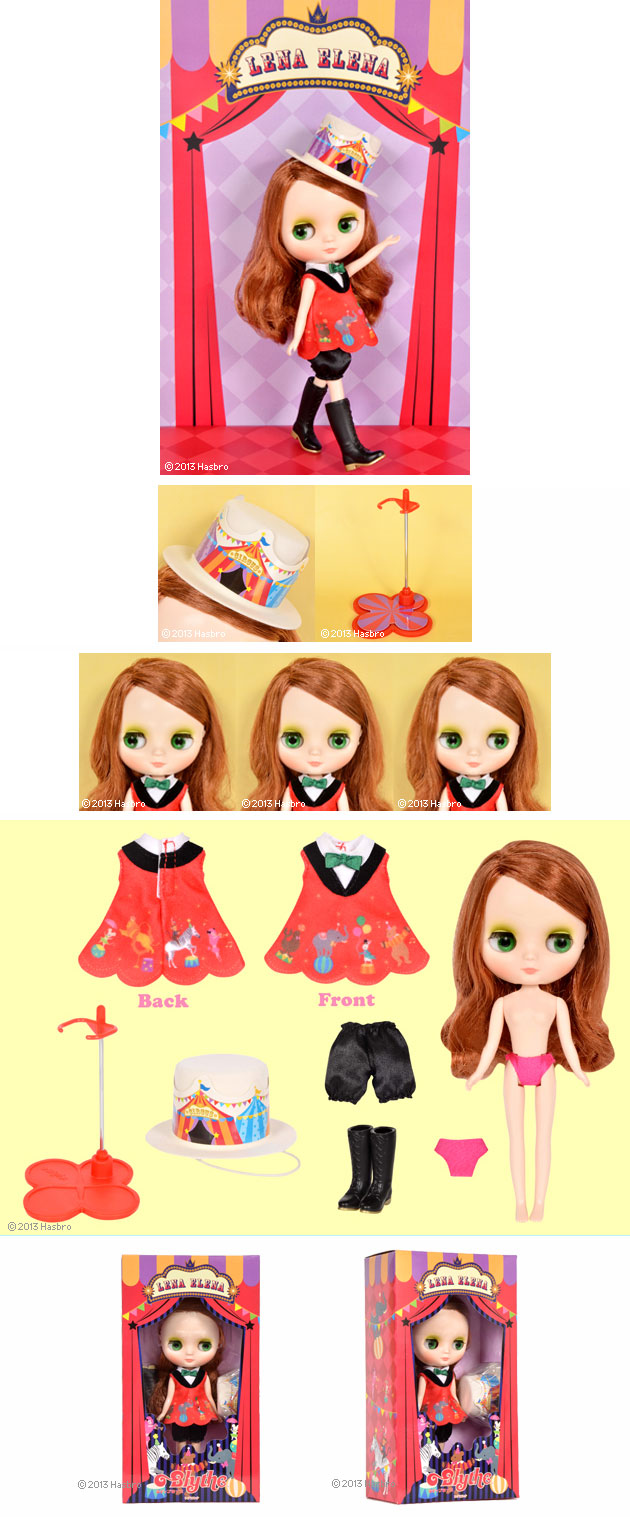 Skin Type: Fair

Make-up: Light green eye shadow, salmon pink lip and cheek. 

Eye Color: Light green

Hair Color: Brown
Eyelid: Light green 

The set includes: Doll, sleeveless top, shorts, hat, boots and underwear. 

Release Date: August 23

Price: 10,290 JPY
Junie Moon International Online shop Preorder: August 10